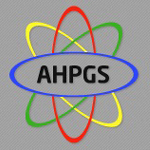 King Saud University's College of Nursing at King Saud University has received the German academic accreditation of AHPGS (Akkreditierungsagentur für Studiengänge im Bereich Gesundheit und Soziales), which in English translation means the Accreditation Agency for Study Programs in Health and Social Sciences.
The announcement was made by Professor Khalid K. Alharbi, Dean of the College of Nursing only weeks after similar accreditation was accorded to KSU's College of Applied Medical Study (CAMS).
The Nursing College's accreditation was the culmination of an intense year-long program to meet the requirements of quality and academic credibility established by AHPGS, which sent an evaluation team to KSU last October, a team that included two members assigned to observe KSU's two women's campuses. The team also reviewed the College's contributions to society.
The AHPGS members, who watched a documentary dealing with the College of Nursing's achievements and activities, unanimously expressed their admiration for KSU's teaching methods in general and the College of Nursing in particular. They commended the college's administrative procedure and the clarity of the strategic plan's structure and how suitable it was for employment in terms of sustainability and adaptability.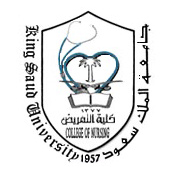 Dr. Alharbi said the accreditation was enhanced by the unyielding support of the country's leaders including KSU Rector Abdullah Al-Othman. He also expressed his gratitude to Dr. Mohammad Al Shehri, Vice Rector for Health Specializations and thanked Dr. Mohammad Bin Ali Mohammad Mar'ie, Vice Dean for Development and Quality, the College of Nursing's staff and the male and female students. He explained to his students that their AHPGS accreditation was well deserved and will hopefully inspire greater achievements and place them on a path to international leadership.
KSU's College of Nursing was established in 1977 as a department affiliated to KSU's College of Applied Medical Sciences.
Founded in 2001, AHPGS is a certified independent and non-profit accreditation agency based in Freiburg, Germany. Its objective is the accreditation of study programs in health and social sciences.
Related News