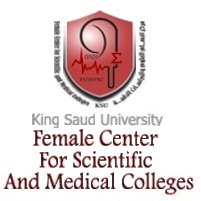 With the aim of providing a festive and positive atmosphere for employees at King Saud University's Female Center for Scientific and Medical Colleges, the Department of Public Relations and Media organized an "Open Day" on Wednesday December 21.
For the event, a large traditional tent was raised in the Malaz Campus central courtyard, in which an evening of lively discussions and poetry readings took place. An original poem was written and recited by Najla Al-Otaiby, while her audience enjoyed the rich array of foods, as well as ample Arabic coffee, tea and dates.
The event lasted late, and was capped by a lush breakfast featuring traditional dishes and desserts.
The ceremony was honored by the presence of Dean of Female Center for Scientific and Medical Colleges Dr. Einas Al-Eisa and Vice Dean Dr. Nadia Al-Ghreimil.
Dr. Einas thanked the Public Relations Department for holding the unique and entertaining programs which contribute to the College's cohesion and well-being. She praised their commitment to serve the Center and the University in general. Moreover, she praised the tremendous all of the female employees, who strive to make the Center an institution of excellence.
Finally, the dean honored Dr. Safia Al-Mulla and Maha Almidlej of the Vice Rectorate for Operation and Support Services for their contributions.
Related News