Representatives of the Princess Nora bint Abdallah Women's Health Research Chair (PNWHRC) and the Saudi Osteoporosis Society signed a memorandum of understanding and scientific cooperation on Monday, Aug. 1, 2011, with a goal of collaborating on women's health research, especially on osteoporosis and Vitamin D deficiency, which are some of the most prevalent disorders among women.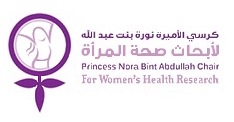 The Princess Nora Chair, supervised by Dr. Al Joharah M. Al-Quaiz, was represented by King Saud University Vice Rector for Graduate Studies and Scientific Research Ali Al-Ghamdi. The Saudi Osteoporosis Society was represented by Dr. Riad Al Sulaimani, chair of its scientific committee.
Also attending the signing ceremony was Dr. Mohammed Wadaan, Assistant Vice Rector for Graduate Studies and Scientific Research (Research Chairs Program).
The memo also lays emphasis on research collaboration, exchanging expertise,  publishing research on osteoporosis and Vitamin D deficiency and sharing experts and trained teams. Training activitieswill also be organized by the society for the treatment of osteoporosis.
The memo also covers the formation of a joint Action Team, with experts from both organizations, to develop collaborative projects and develop surveys lectures, conferences, seminars and awareness workshops.
The Action Team will be able to call in representatives of other specialized bodies when needed and can establish sub-teams to deal with related topics and draft plans of action for various topics. Responsibilities and roles will be delineated between both parties to guarantee the efficient implementation of the goals.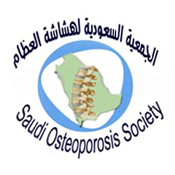 It is hoped that this memorandum will be a step toward establishing a highly competitive scientific and research partnership that will further upgrade scientific production in quality and quantity, as the KSU Research Chairs Program strives to establish productive partnerships between chairs and associations active in their areas of expertise to boost the scientific output of KSU.
The PNWHRC was inaugurated in December 2009 to establish programs for understanding, preventing and treating the health problems of women in Saudi Arabia.
Founded in 2003, the Saudi Osteoporosis Society aims to improve patient care in the field of osteoporosis through evidence-based learning, expert analysis and case study-based management.
Osteoporosis is a disease in which bone mineral density is reduced, bone micro-architecture deteriorates and the quanitity and variety of proteins in the bone are altered.
Related News