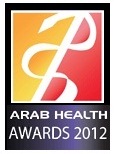 King Saud University's Obesity Clinic is a candidate for the 2012 Excellence in Patient Centered Care Award, which will be presented during this year's Arab Health Exhibition & Congress (Arab Health 2012), scheduled from January 23 through 26 at the Dubai Convention and Exhibition Center. The award is given annually to institutions that show superior commitment to concepts of patient and family centered care such as dignity and respect, information sharing, participation and collaboration.
Led by Dr. Aayed Al-Qahtani, the KSU Obesity Clinic treated and evaluated more than 900 cases last year, and has received its award nomination based on the impressive quality and diversity of services it has provided over the last 12 months.
With the strong support of administration, the College of Medicine and the Sheikh Ali bin Sulaiman Al Shehri Obesity Chair,  the Obesity Clinic has established an expert team of behavioral therapists, sports specialists and therapeutic nutritionists, who run the region's first multi-discipline clinic devoted to treatment in all aspects of medical conditions in which excess body fat adversely effects health.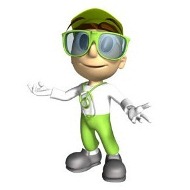 Treatment at the Clinic generally  begins with health education, with patient and family undergoing collective therapy, as studies reveal that obesity commonly begins at home with poor daily habits. As research has shown that obesity cannot be eliminated if its causes are not systematically addressed, patients and their families learn how to change their daily collective routine through the Clinic's expertise, followed by evaluation and continuous therapy.
The subsequent evaluation phase includes comprehensive checks from which a therapy plan is established. The plan is implemented, based on the patient's weight, obesity causes and complications, by a consulting team that includes experts in various disciplines related to obesity such as nutrition, sports, behavior, endocrinology, surgery, sleep mapping and others.
In particular, the Obesity Clinic serves Saudi teens and children. Parents or guardians of potential patients may apply for services using a special form online, by telephone or in person. A Clinic member will review the request and schedule an appointment according to the nature of the case.
Dr. Al-Qahtani, supervisor of the Obesity Chair has frequently described obesity as "an epidemic of our time". He emphasizes that it is difficult for anybody who is not obese to comprehend the ordeals and severe challenges that it imposes on those who are obese. "Many patients," he says, "have spoken gratefully about the positive impact the Clinic has had on their lives by providing them with freedom of movement, a pleasing new look and a sense of high self-esteem."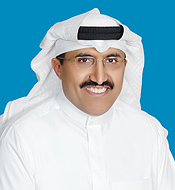 Established in 2008, the Sheikh Ali bin Sulaiman Al Shehri Obesity Chair has become a bastion in the battle against obesity. The Chair has developed comprehensive programs in clinical and epidemiological research to reduce the incidence of obesity and related diseases, and stands  quality of treatment and supported prevention through public education. Dr. Al-Qahtani credits much of the Clinic's success to the unbridled support of KSU Rector Abdullah and Professor Mubarak bin Fahad Al-Faran, Dean of KSU's College of Medicine.strives to eradicate child obesity. He says that school principals, teachers, community health workers, decision makers, educators, health strategists and the public in general should recognize the problem and join this effort to eliminate the problem of obesity.
Related News