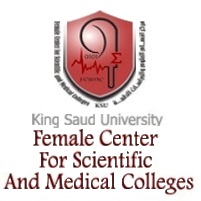 The Fourth Learning Outcomes Exhibition, organized by the College of Science's Community Service Committee took place in late November, displayed the wealth of talent and creativity of some of King Saud University's finest female students.
Dr. Einas Al-Eisa , Dean of the Department of Medical Studies and Science at Malaz, and Dr. Maysaa' Al-Qurashi, Vice-Dean of the College of Science, opened the annual event, which was organized to educate female students about the importance of nanotechnology, in part by exhibiting the experiences and knowledge gained through their studies. The exhibition allowed them to demonstrate their abilities to convert scientific materials into a product that benefits their lives.
Results were:
First place: Fatima Al-Rageib and Hanadi Al-Otaibi of the Department of Chemistry, who presented the booklet Natural Products;
Second place: Students Nada Al-Qahtani, Maram Al-Aryani, Nouf  Houti and Atheir  Al-Zweihi of the Department of General Chemistry, who created a model illustrating the various forms of atoms in molecules);
Third place: Anoud Al-Qahtani, Shaza Al-Abed Al-Karim and Faiza Al-Otaibi, who presented a paper on how to produce perfumes using fruits and roses;
Fourth place: Manal and Nuha  Al-Mutairi, who prepared  a booklet explaining the benefits of cinnamon, black raisins, cardamom and turmeric.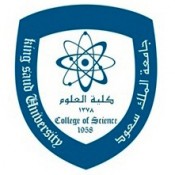 Dr. Al-Qurashi expressed her admiration for the exhibition's quality of presentations, and said that King Saud University prides itself in creating opportunities for female students and facilitating their academic growth. In addition, she said that KSU endeavors to encourage women to develop and market innovative products.
The panel judging the submissions consisted of Dr. Amani Awad, a professor at Department of Pharmacology; Dr. Abir Al-Ghanouchi of the Department of Biochemistry; Dr. Abeer Hashem of the Department of Botany and Microbiology; and Dr. Laila Saleh Babsail of the Department of Physics. They all expressed admiration for the productivity and enthusiasm of the female students.
Related News