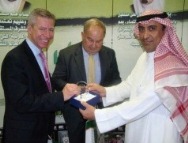 Dr. Nizar Al-Salah, Secretary-General of King Saud University's National Center for Youth Studies (NCYS) recently received a delegation from Prospects, a British company that provides public, private and voluntary sector organizations with a diverse range of education, employment and training services.
Upon arriving at KSU, Prospects' Executive Chairman Ray Auvray, who has managed the company since its founding in 1995, and Paul Welch, Operations Director at Prospects, were received by NCYS Director Abdulaziz Aljuwayzi and Yasser Alkoulaib of NCYS's public relations unit, and the group discussed the benefits of Prospects services.
Indeed, NCYS and Prospects share similar goals and values.
NCYS is a youth research center created to address the current and future needs of Saudi young people. It has been charged with studying the challenges facing Saudi youth in the 21st century, observing and analyzing such challenges from a scientific perspective and putting forth solutions. Established in 2007, the NCYS aims to become a global leader in youth research by working directly with young people and with local, national, regional and international volunteer and governmental organizations.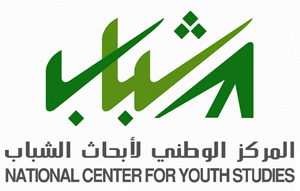 Prospects are experts in education, employment and training services, providing careers guidance, employability activities, targeted support, curriculum development and data measurements to universities. Their contracts are mainly in the public sector, working with local authorities, government departments, colleges and schools.
After screening a film about NCYS, Dr. Al-Saleh gave his guests a detailed overview of his organization and its vision for the future. The visitors were impressed by the caliber of services being provided by NCYS and expressed their desire to collaborate with the Center. They made a presentation that laid out Prospects' mission and explained how various services and expertise can help Saudi Arabian college students and graduates make successful transitions to the working world and achieve success.