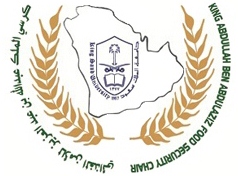 The College of Food and Agriculture Sciences' Department of Agricultural Economics held a workshop, entitled "Food Security in the Kingdom of Saudi Arabia, on Tuesday, February 7, in which a group of specialists from inside and outside King Saud University participated.
Themes of the workshop included:
Agricultural Policy for ensuring water and food security;
Foreign agricultural investment and its role in food security;
The role of the international marketing in achieving food security; and
Realities and future of dietary patterns in the Kingdom of Saudi Arabia.
The chief sponsor of the event was the King Abdullah bin Abdulaziz Food Security Chair, led by Dr. Khalid N. Al-Rwis, which monitors and analyzes the state of food security in Saudi Arabia. From its expertise and research data, it serves as a valuable resource for local and national food policies.
Also playing a key role in planning the workshop was ARASCO company, while gold sponsors were Almaraie company and the Saudi Society for agricultural Sciences.
King Saud University launched the King Abdullah bin Abdulaziz Chair for Food Security in 2010 in order to monitor food safety issues and assess the nutritional value of consumed fare in the Kingdom. The program is funded by Sheikh Mohammed Al-Amoudi, one of the most the most prominent Saudi businessmen and frequent contributors to higher education in the Kingdom, particularly to King Saud University.
Related News

Related articles:
http://enews.ksu.edu.sa/2010/06/12/alamoudi-chair-food-security
http://www.saudigazette.com.sa/index.cfm?method=home.regcon&contentID=2010060874752