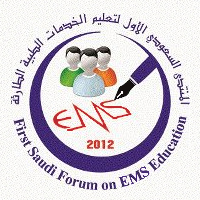 In his welcoming address at the recent 1st Saudi Forum on Education of Emergency Medical Services, King Saud University Rector Abdullah Al-Othman took time to laud one of the University's newest colleges for its rapid progress and extend his promise for continued University support.
The KSU Rector said the Prince Sultan bin Abdulaziz College of Emergency Medical Services has already surpassed the development of older EMS programs at other universities, and he urged the nation's EMS leadership to "outdo itself" in its quest to provide the Kingdom with preeminent emergency medical service.
While Dr. Mohammed Al Shehri, the University's Vice-Rector for Health Specialization, was certainly warmed by Rector Al-Othman's praise and thanked him for the college's creation and generous support, he emphasized that the development of EMS services in Saudi Arabia has just begun. Riyadh, like many other Saudi cities, is seeing accelerated industrial and commercial activity and rapid population growth, which has produced increased commuting problems of various forms. Riyadh, he said, needs at least 5,000 emergency medical workers to effectively meet the area's needs.
Dr. Al Shehri said the the country's EMS leaders are trying hard to reduce the number of dead and injured on the Saudi highways and roads every day. It is an accepted fact that patients that receive basic care from trained professionals and are transported to the nearest healthcare emergency facilities within 15 to 20 minutes have the best chance of survival.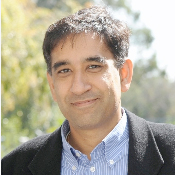 Data such as this, according to Dr. Al Shehri, has served as an impetus to hold Saudi's first EMS forum, organized under the patronage of the Saudi's Minister of Higher Education Khalid Al-Angari. Dr. Al Shehri also explained that the progress of the new EMS College is linked to important developments at the Saudi Red Crescent Authority, under the supervision of HRH Prince Faisal bin Abdullah bin Abdulaziz, over the last two years.
"We take great pride in cooperation with all the colleagues in the [Saudi] Ministry of Health and various medical units and the Red Crescent," Dr. Al Shehri said. "The EMS College now focuses on operation training, cooperative training and international outreach to learn from experiences abroad."
The two-day EMS forum was an example of the local and international cooperation that is guiding the Kingdom's EMS learning process.
EMS leaders and top experts in Saudi Arabia included Khalid Abu Haimed, head of the EMS subcommittee for the Saudi commission for health specialties, and Kenneth D'Alessandro, EMS program adviser for the Saudi Red Crescent Authority.
Internationally acclaimed leaders in the EMS field included American Dr. Swaminatha Mahadevan, a professor in Stanford University's School of Medicine; South Africa's Dr. Lloyd Denzil Christopher, head of EMS department at Cape Peninsula University of Technology and member of the Executive Committee of Health Professions Council of South Africa; and America's Dr. William Raynovich, Creighton University's Director of EMS Education and member of the U.S. Accreditation Committee. Because of a conflict, Dr. Raynovich's presentation was telecast from his Creighton office.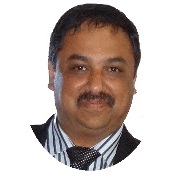 Among the most fascinating examples how rapidly an EMS system can be launched was presented by Stanford professor Mahadevan whose university joined forces with India, a nation with a massive 1.2 billion residents in 29 states and seven unions – nine of the states having a combined population of 370 million.
On May 9, 2007, the Stanford University School of Medicine and Emergency Management and Research Institute (EMRI) CEO, Venkat Changavalli, signed a Memorandum of Understanding to develop India's first collaborative two-year paramedic program, to be taught at EMRI's campus in Hyderabad. Dr. Mahadevan, who played a key role in the program's success, presented some amazing data in his first speech.
In 2005, India had no ambulances and no 911 system in operation, but today the country has approximately 2,200 ambulances and a 911-type emergency calling system which today is handling 14,000 calls a day, 91 percent of the calls picked up on the first ring. Of 10,000 emergencies per day, 73 percent in urban areas receive attention in 15 minutes, 63 percent rural incidents in 25 or less.
In 2009, the Harvard School of Public Health evaluated India's EMS system and deemed it to be an good model for other developing countries.
India, so vast and heavily populated, obviously has a Herculean task of conducting an effective system for the entire country, particularly in the rural areas, but its success to date certainly illustrates the potential of the Saudi Arabian system, already well-developed system but blessed with an outstanding and progressive education system and enough resources to develop an international EMS showcase program.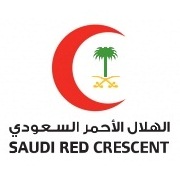 The EMS College, with its wealth of administrative support, is wasting no time in attaining Middle East international status.
Dr. Khalid Fouda-Neel, Dean of the EMS College, who was praised by Vice-Rector Al Shehri early in the forum, emphasized that the College strives to graduate leaders and top-notch researchers in the provision of emergency medical care and will soon introduce a BS degree program to cultivate a new generation of health workers.
"We hope," Dr. Fouda-Neel said, "to make our College EMS education practices comparable with the best of the best." he said, adding that with KSU's support, the College is being provided with an integrated, highly-advanced building for its location.
In closing the two-day session, the dean revealed that the EMS College hopes to secure accreditation from the United States' Committee on Accreditation for the Emergency Medical Services Professions and thanked all University members and partner administrations and corporations who are working hard to accelerate this achievement.
Related News