Dr. Tareq Suliman, an expert in King Saud Univ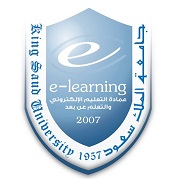 ersity's Deanship of e-Learning and Distance Learning and director of the deanship's Info Booths program, recently earned a silver medal at the 11th British Invention, Innovation and Technology Show (BIS) in London.
The show is considered among the most important exhibitions of innovations and inventions and is intended as a link between inventors and investors.
The medal was awarded to Dr. Suliman for his Smart Paper Tray, for which he also received a U.S. patent. The invention was selected as one of the best in the printing technology sector.
Among the device's features:
A smart (electronic) tray, which can be mounted on any printer or photocopier on the market to source the automatic printing of up to 5,000 copies, including on official logo or letterhead paper.
A  lock and security system that has the ability to prevent tampering of the paper.
A network outlet for central or peripheral printing by mainframe or auxiliary-linked computers, thus allowing a single printer to work as part of a network.
Off-site monitoring to check the printing operation. E-mail or SMS messages are sent to the remote user to inform him of the printing status. Likewise, the user can control printing starts, quality, users and quantity by e-mail.
The Smart Paper Tray can be installed on any commercial printer and used in departments, factories, companies, student services and information booths. It features an integrated system of application, service and management, employing electromagnetic, electronics, hardware, firmware and software.
On the occasion of this achievement, Dr. Suliman expressed his gratitude and thanks to KSU Rector Abdullah Al-Othman and Vice Rector for Graduate Studies and Scientific Research Dr. Ali Al-Ghamdi for their support and passion for innovation at KSU. He also thanked Dr. Naif Alajlan, assistant vice rector for Graduate Studies and Scientific Research for giving the opportunity to distinguished innovators to display their products internationally. He also thanked the Dean of Electronic Transactions and Communications Yousef Al-Ohali and Dean of E-Learning and Distance Learning Dr. Sami Al-Homod as well as his assistant dean Dr. Abdulaziz Alsadhan.
This is the second U.S. patent issued to Dr. Suliman via the Intellectual Property and Technology Licensing (IPTL) program at KSU.
The Deanship of e-Learning and Distance Learning was instituted in 2009.
Related News