A workshop featuring two major representatives of LI-COR, a global leader in the design and education of plant biology, biotechnology, drug discovery and environmental research will be held Saturday at the King Saud University's College of Food and Agricultural Sciences.
Brent Claassen and Dr. Richard L. Garcia will be the guest speakers at the workshop titled "Use of LAI-2200 Plant Canopy Analyzer and Eddy Covariance Systems in Precision Agriculture Research," systems developed by LI-COR, an American company based in Lincoln, Nebraska.
Measuring Leaf Area Index (LAI), the ratio of foliage area to ground area, is extremely important to agricultural and ecological researchers, as LAI is an indicator of plant growth. The LAI-2200, which analyzes the plant canopy (i.e. the above-ground portion of a plant community or crop), monitors the distribution and changes of leaf area, which is important for assessing growth and vigor of vegetation.
LI-COR's eddy covariance solution is a complete system designed to simplify eddy covariance research, which quantifies exchanges of carbon dioxide, water vapor, methane, various other gases, and energy between the surface of earth and the atmosphere.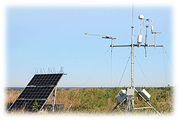 The workshop, which will take place at the College of Food and Agricultural Sciences (building 2, room 1A/48), will run from 9:30 a.m. to 2:30 p.m.
LI-COR, formed more than 40 years ago, first introduced scientific instruments for plant science research and quickly grew to provide scientists tools for such diverse disciplines as atmospheric research and the study of how proteins interact at the cellular level. When and where scientists, environmentalists and farmers pose questions, LI-COR researchers work to quickly and effectively provide answers.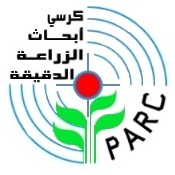 Research areas that LI-COR products address include:
Photosynthesis
Leaf Area Meters
DNA Analysis
Undergraduate Education in
Environmental and Biological Science
CO2/H2O/CH4 Analysis
Molecular Imaging
Light Measurement
Western Blot Analysis
Soil CO2 Flux
In Vivo Imaging
Related News