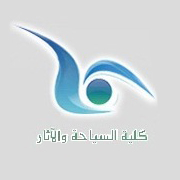 King Saud University's College of Tourism and Antiquities has produced its annual exhibit of archaeological finds harvested during excavation work at KSU-sponsored sites, including Qaryat Al-Fau, Al-Rabadha, Dadan and Al-Mabiyyat.
The exhibit, which included 79 artifacts from the Archaeology Department, was created under the guidance and support of its dean, Said F. Al-Said, and held under the aegis of the Ministry of Higher Education.
The artifacts represent various eras with the oldest, dating to the mid-first millennium B.C., originating from the Dadan excavation site in Al-Khuraibah. According to Al-Rabadhah: A portrait of early Islamic Civilisation in Saudi Arabia, a 1986 publication by KSU author Sa'ad Al-Rashid, excavations at Al-Rabadha provide excellent insight into urban housing in the Early Islamic Period, among many other things.
Also featured were first-century B.C. artifacts from a site in Qaryat Al-Fau (Fau Village), which is situated at the center of the Arabian peninsula. The Qaryat Al-Fau site has produced remains of an ancient city, which for some 1,400 years was a wealthy town on the spice and frankincense routes across Arabia. It was abandoned in the first-century A.D. when maritime routes came to prominence and the trading centre of Najran (close to the border with present-day Yemen) declined.
Also on display were artifacts attributed to early Arab kingdoms in Mabiyyat, located in the northwest of the Kingdom, and in Al-Rabadha, located east of Medina.
To acquaint visitors with KSU's key archaeological projects,and illustrate how artifacts are preserved, the Archaeology Department showed two documentaries about fieldwork carried out over the past 30 years at the Qaryat Al-Fau and Al-Rabadha archaeological sites.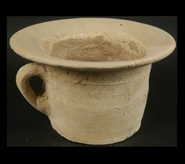 The artifacts were displayed in specially designed display cases made of Perspex, high quality transparent plastic sheet that is used in museums and galleries to protect valuable works of art. Accompanying each item was a data card written in both Arabic and in English.
In 1969-1970, KSU launched the Qaryat Al-Fau excavations, which revealed portraits of two prosperous periods of the history on the Arabian peninsula, and until now serves as invaluable training for students of ancient and classical archaeology.
In 1979, work began at the Islamic site of Al-Rabadhah, to train students of Islamic archaeology. In 2004 the KSU Archaeology Department began archaeological excavation activities in the Al-Ula region, excavating at the Al-Khuraybah (Dadan) pre-Islamic site and the Al-Mabbiyat (Qarh) Islamic site.
King Saud University, which has long realized the importance of tourism to economic growth, is committed to meeting Saudi Arabia's increasing need for highly-qualified graduates in tourism, hotel management, archaeology, heritage management and tourism management. In order to address these demands, the College of Tourism and Archaeology (originally called the College of Tourism and Antiquities) was established in 2005, consisting of the departments of archaeology, heritage management and tour guidance, and tourism and hospitality management.
Related News