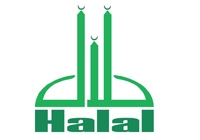 Faculty members from King Saud University's Departments of Food Science and Nutrition and Animal Production were members of the Scientific Committee and chairing of sessions responsible for holding the First International Conference and Exhibition on Halal Food Control, which was inaugurated by HRH Prince Sattam bin Abdulaziz, Governor of the Riyadh region, on February 12 at the Intercontinental Hotel.
The three-day event, which was organized by the Saudi Food and Drug Administration, brought together scientists and organizational leaders from Arab and Muslim countries, as well as America and Europe, to discuss not only the spiritual and moral aspects of halal food, but related matters of human nutrition as well.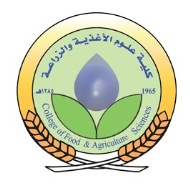 The purpose of the conference served specific purposes such as clarifying the concept of halal food and its requirements from an Islamic perspective, presenting technical and economic aspects of halal food, cultivating public-private cooperation and coordination in relation to halal food control and discussing scientific technologies being used to detect and analyze forbidden contaminants and residues in foods labeled "halal".
The following KSU faculty members served as session chairmen:
The following KSU faculty members served as session rapporteurs, noting the dominant issues arising in their session's presentations and subsequent discussions:
The following KSU faculty members made presentations at the First International Conference and Exhibition on Halal Food Control:
Dr. Alarabi Mohamad Aledresee – Various Methods of Animal Dazing from Shariah Point of View
Dr. Hamad A. Al Batshan, with Dr. Zuhair Mulla of the Saudi Food and Drug Authority, Methods of Slaughtering and Processing Poultry in the Kingdom of Saudi Arabia, A Comparative Study
Dr. Natheer Mohammed Ehab Transformation and its Effect on Food Lawfulness
Dr. Awad H. Al Harbi Stunning and Automated Slaughtering
Dr. Ihab Mohamed Moussa Role of Biotechnology & Genetic Engineering in GM Foods
Dr. Maqusood Ahamed Nanotechnology in Food Industry: A Future Technology
Related News