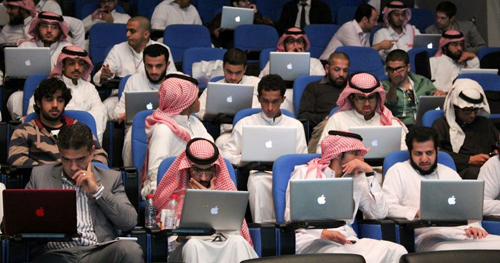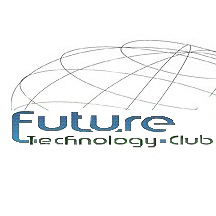 A tour of Abdullah Saleh Al-Khaibari's bedroom in his Riyadh home would reveal a large assortment of electronic devices. If they aren't operational now, they will be soon because he takes pleasure in making things work.
It was the this same interest in electronics and making things work that the King Saud University student founded the Future Technology Club (FTC) and in six months, with the assistance of friends, turn the club into a popular and productive means of enhancing the education of IT and other "techies."
"I told some people what I wanted to do and they said, 'No way, that would be a waste of time. ' Some said, 'you are foolish'," the 20 year-old Al-Khaibari said. "It was difficult to start, but it's getting easier. You just try and hopefully it's a success. Even if it's not, we learn from our mistakes."
Al-Khaibari and his friends pondered the FTC concept during his second year at KSU, his first in KSU's College of Computer and Informational Sciences (CCIS). When his vision was met with skepticism and he seemed to be going nowhere, he tenaciously turned to a couple basic computer features, e-mail and Facebook, which he used to advertise weekly summer meetings at coffee shops in the Riyadh area.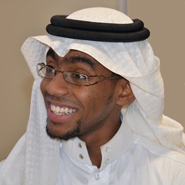 Al-Khaibari felt a club was needed for his friends and him because they realized what they wanted and what motivated them. The FTC wasn't formed overnight; in fact, it stalled for a short time, but it gradually gathered enough interest and by early fall 2011 it was organized. He and a small circle of friends defined the club's goals, decided who would manage what and began their campaign.
Their next step was to approach Abdulaziz Al-Onaizan, KSU's Coordinator of University Student Activities & Clubs. He was impressed and presented the club's proposal to the administration, which provided FTC with a modest budget and a facility in which they could meet.
"[Dr. Al-Onaizan] was very helpful and KSU officials have been very supportive. They are trying to help us in many things, offering us important resources and offering suggestions to make the club more effective."
Since FTC was launched six months ago, membership has swelled to an approximately 250 students, but Al-Khaibari said an accurate count is difficult to establish because membership is free. But he has been encouraged by weekly turnouts.
"We are growing in number with every event," he said, "and I expect we'll double the number by the end of the academic year."
Even if a registration fee was required, however, members would certainly get more than their money's worth based on the club's agenda to date. Al-Khaibari has recruited some of the Kingdom's industrial stalwarts such as Google, Oracle, Microsoft, Mobily and most recently the Saudi Telecom Company (STC), Saudi's largest telecommunication operation.
His first stop in the recruitment process was N2V, a nervy situation for your average 20-year-old college student, but nothing seems to be very unnerving for this precocious KSU student.
"I was nervous, but I challenged myself," he said. "I approached to their CEO and he said, 'OK, we will help.' I have found all the [corporation leaders] to be very welcoming and it's become much easier. Microsoft is trying to make a place with the technical students at the University so I tell them, 'You need the students, and [FTC] will get you the students.'"
Al-Khaibari said KSU officials and industries are delighted by the FTC's progress and readily eager to assist the club which its founder said has abounding potential. The speakers and workshop leaders have enthusiastically addressed the students, not only discussing technology but letting them know what opportunities are awaiting beyond graduation.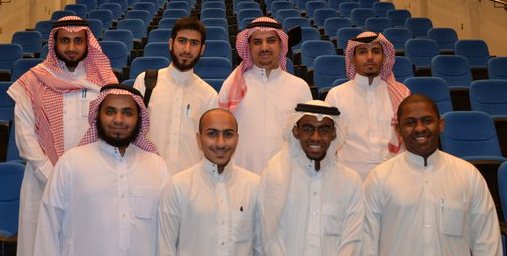 FTC is definitely a team effort. There are no shortage of volunteers to help promote events through social media including Twitter, Facebook and general email. They handle registration and make badges. Putting together the STC workshop, held in a College of Computer and Information Sciences auditorium, was no small task, with the event attracting 250 members and having another 25 names on the waiting list.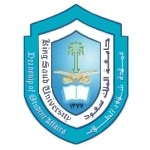 "STC also has conducted a competition for students at the Kingdom level," Al-Khaibari said. "The objective is to develop iPhone software."
The club has a symbiotic relationship with BADIR, a technology incubator program launched by King Abdulaziz City for Science and Technology (KACST) in 2008. BADIR, which means "to initiate," is a national program aimed at accelerating the growth of emerging technology-based businesses in Saudi Arabia.
FTC has begun to attract interest from other universities in the Kingdom and believes the club has potential to become a national fixture, although not at the expense of the members' education. Students from Saudi cities such as Dammam, Ha'il and Al-Kharj have expressed interest, and despite the arrangement of live online streaming for events, many of those students insist on attending in person.
"We hold weekly open meetings to discuss new technology and sometimes the meetings are private for our organizers," he said. "But we try not to let the activities affect our studies. We avoid scheduling events at exam time."
Meanwhile, Al-Khaibari continues to exercise his hobby of repairing electronic devices, challenging his technological prowess.
"I like technology and my family and friends often ask me to fix things for them," he said laughing. "I don't know how many [electronic devices] I have fixed, but I have probably fixed three or four things in one day."
At the rate the Saudi student is progressing, Al-Khaibari may one day be an FTC workshop guest speaker. What could be more appropriate?
Related News