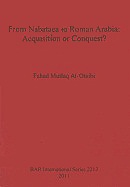 A book by Dr. Fahad Mutlaq Al-Otaibi, which is entitled From Nabataea to Roman Arabia: Acquisition or Conquest? and part of the British Archaeological Reports (B.A.R.) series, is being published by Oxford Archaeopress.
In his research, Dr. Mutlaq explored Roman imperialism and the stand made by conquered peoples in the face of Roman expansion, as exemplified by that of the Arab Nabataeans who lost their autonomy at the hands of the Romans in 106 CE.
The study is divided into six chapters:
The development of the idea of history (historiography);
The experience of the Nabataeans;
The understanding of classical sources of Roman imperialism, the genesis of the idea of 'the other' in the Greco-Roman mentality, and the image of the Nabataeans as others in the accounts of the ancient historians Strabo, Josephus, and Diodorus;
Roman annexation of Nabataea after the events of 106 CE, within the context of Roman imperialism;
Nabataean resistance to Rome, both militarily and culturally; and
The introduction of a new perspective regarding the annexation of Nabataean territory.
The author criticizes Roman and classical historians' analysis of the 106 AD fall of the Nabataean Kingdom at the hands of the Romans. Dr. Al-Otaibi presents historical and archaeological evidence showing inaccuracies within these historians' accounts.
This book is a valuable addition to the distinguished literature seeking to explain the history of the Arabian Peninsula.
The Nabataean Kingdom, whose capital city was Petra, stretched across South Jordan and into Northern Saudi Arabia. After being annexed by the Roman Empire in 106 CE, the Roman Arabia province was established.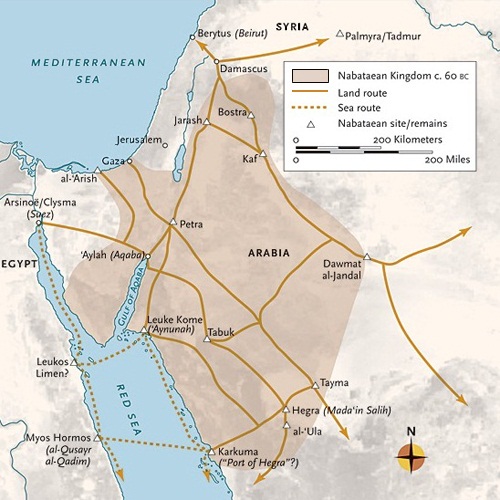 Related News