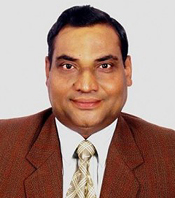 KSU's Chair of Date Palm Research (CDPR), formerly known as the Red Palm Weevil Research Chair, recently traveled to Al Ain, United Arab Emirates to participate in a symposium on the comprehensive management of agricultural pests.
At the event, which was organized by the Abu Dhabi Food Control Authority (ADFCA), CDPR Chair Professor P.S.P.V. Vidyasagar delivered a lecture on the comprehensive management of the red palm weevil and new techniques being used to control the pest's threat to the date palm, an integral part of Saudi Arabia's cultural and economic heritage.
In his presentation, Integrated Pest Management of Red Palm Weevil with Specific Emphasis on the Modern Technologies to Suit UAE, Dr. Vidyasagar emphasized that the red palm weevil has been a serious threat to date palm farms in Gulf countries since they were fist reported in the mid-eighties.
Indeed, the insect is a concern for the entire Arab world, which has more than 84 million date palm trees, 70 million of which are in Iraq, UAE, Saudi Arabia, Egypt, Syria, Sudan, Yemen, Bahrain, Oman, Libya, Tunisia, Morocco and Algeria.
The CDPR's role in such international conferences illustrates its success in establishing international repute for expertise, as well as developing partnerships with the world's top institutions for science and research.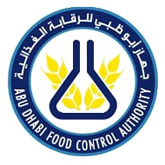 In addition to the lecture, the symposium's attendees were introduced to agricultural projects being implemented by the Saudi National Science and Technology Plan, which is supervised by KSU Rectorate of Graduate Studies and Scientific Research, and supported by the King Abdulaziz City of Science and Technology (KACST).
On April 9-10, the CDPR will be participating in a panel discussion organized by Arab Urban Development Institute, in cooperation with KSU's Plant Production Department. The Panel will address the implementation of new technologies in the planting and uses of palm trees in landscaping streets and gardens in cities. This panel discussion will be  hosted by Qassim Municipality.
In addition, CDPR Supervisor Saleh Al-Dosary will deliver a lecture about the red palm weevil's threat to palm trees that have been planted in streets, gardens and roadways, and he will discuss various means used to control the pest.
Related News