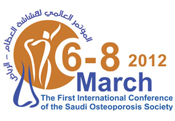 March 8 marked the conclusion of the 1st Saudi Osteoporosis Society (SOS) International Conference and accompanying exhibition, a three-day event that assembled an international cast of experts in osteoporosis, a disease when bone loss occurs faster than bone formation.
The event, co-sponsored by the Prince Mutaib bin Abdullah Chair for Biomarkers Research on Osteoporosis and the Princess Nora bint Abdullah Chair for Women's Health Research (PNBAC), featured a number of Saudi and international osteoporosis experts.
Distinguished experts from Saudi Arabia's medical community that supervised the event included Mubarak Al-Faran, Dean of KSU's College of Medicine, Dr. Nasser Al-Daghri, supervisor of the Prince Mutaib Chair, and Dr. Riad A. Sulimani, who is both President of the Saudi Osteoporosis Society and a KSU professor who has researched osteoporosis, thyroid disease and diabetes.
Featured experts included: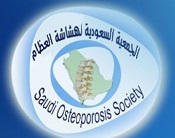 Dr. Graham Russell of the Botnar Research Center in Oxford, UK, discussed new and emerging therapies for osteoporosis, as well as the pharmacology (the branch of medicine and biology concerned with the study of drug action) of bisphosphonates, a class of drugs that prevent the loss of bone mass.
Dr. Michael McClung of the Oregon Osteoporosis Center in Portland, Oregon, spoke in length about the most common drugs being used for osteoporosis, particularly bisphosphonates; in addition, he discussed the potential of new drugs being developed.
Dr. Ego Seeman of the University of Melbourne discussed the pathophysiology (the study of the changes of normal mechanical, physiological, and biochemical functions, caused by a disease) of osteoporosis. He described bone cell constituents and how the disease affects them and increases the individual's risks of bone fracture.
Dr. Ian Reid of the University of Auckland described new technology being used to  assess bone density and diagnose osteoporosis. He also covered vitamin D and the consequences of vitamin D deficiency in bones.
Dr. Yousef Al-Saleh, KSU assistant professor in endocrinology, expounded on plans to overcome vitamin D deficiency in the King Abdulaziz National Guard City.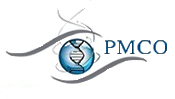 Dr. Basel Masri, Director of Jordan Osteoporosis Center at Jordan Hospital in Amman, explained the uses of FRAX, a diagnostic tool developed by the World Health Organization to evaluate the 10-year probability of bone fracture risk.
In addition, a workshop conducted with Dr. Russell, Dr. Seeman discussed osteoporosis in men and bisphosphonate safety.
Other distinguished speakers from Saudi Arabia included:
Dr. Mir Sadat Ali of the University of Dammam's Osteoporosis Research Group;
Dr. Mona Fouda of King Saud University's College of Medicine (Endocrine Division);
Dr. Omar Al Bagha of the University of Edinburgh
On the final day, Prince Mutaib Chair for Biomarkers of Osteoporosis and PNBAC coordinated a satellite symposium sponsored by Amgen, a biotechnology firm that developed and manufactures the osteoporosis drug Prolia (denosumab).
Earlier this year, PNBAC and the Saudi Osteoporosis Society signed a memorandum of understanding and scientific cooperation on Monday, Aug. 1, 2011, with a goal of collaborating on women's health research, especially on osteoporosis and Vitamin D deficiency. After many women experience menopause, a decrease in estrogen triggers a rapid rise in bone-eroding cells which decrease bone density and strength.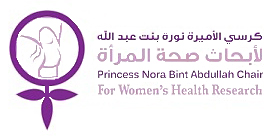 Saudi health officials and experts have found that osteoporosis has a significant effect on the Saudi community economically and socially, while the disease remains greatly under diagnosed and under treated. According to Dr. Sulimani, studies indicate that a third of Saudi women fifty and older have a bone density deficiency, although the condition also prevails also among 25 to 30 percent of Saudi males. Dr. Suliman has also completed research exploring the prevalence of osteoporosis in men.
An estimated 200 million women worldwide suffer from the disease.
The U.S. National Institute of Health (NIH) offers the following information about osteoporosis:
Risk factors you cannot change include:
Gender: Women get osteoporosis more often than men.
Age: The older you are, the greater your risk of osteoporosis.
Body size: Small, thin women are at greater risk.
Ethnicity: White and Asian women are at highest risk. Black and Hispanic women have a lower risk.
Family history: Osteoporosis tends to run in families. If a family member has osteoporosis or breaks a bone, there is a greater chance that you will too.
Sex hormones: Low estrogen levels due to missing menstrual periods or to menopause can cause osteoporosis in women. Low testosterone levels can bring on osteoporosis in men.
Risk factors you can change include:
Anorexia nervosa: This eating disorder can lead to osteoporosis.
Calcium and vitamin D intake: A diet low in calcium and vitamin D makes you more prone to bone loss.
Medication use: Some medicines increase the risk of osteoporosis.
Activity level: Lack of exercise or long-term bed rest can cause weak bones.
Smoking: Cigarettes are bad for bones, and the heart, and lungs, too.
Drinking alcohol: Too much alcohol can cause bone loss and broken bones.
Related News