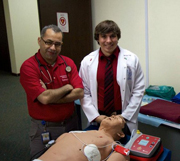 On a cold Midwestern afternoon two years ago, only days after having received his Master's Degree in Negotiation and Dispute Resolution from Creighton University's Werner Institute, Willam Leggio was summoned to the director's office of Creighton University's Emergency Medical Service (EMS) program in Omaha, Nebraska.
In minutes, he found himself immersed in a trans-Atlantic telephone conversation with King Saud University dean asking if he would be interested in a position at the Saudi University's Prince Sultan bin Abdulaziz College of Emergency Medical Services, which was recently created to meet the Kingdom's growing need for trained EMS professionals in the Kingdom.
"The program enjoyed the financial support and influence of the Royal Family, which is a good start for any college," Leggio says. "However, the program needed faculty, staff and practical experience to develop curricula, teach the content, perform research and administer the program."
After expressing cautious interest, Leggio was asked to submit his résumé and exchange contact information, and the native of Crescent, Iowa, population 553, found himself a few months later surveying the distant Riyadh skyline looming out of the sandy surface surrounding the Saudi Arabian capital city with a population in the millions.
Leggio said he is enjoying his time in Riyadh and finding his job as director of simulated education in the EMS College to be extremely rewarding and exciting. He has helped KSU make major inroads in the EMS field, one his most recent contributions being an organizer and a speaker of the University's inaugural EMS Forum, an international gathering featuring some of the world's foremost experts in the field.
But it wasn't strictly by chance or an overnight decision that led Leggio, 24, to the Kingdom and King Saud University. There was a deliberate and meaningful process by which he and the Saudis abided between that late-December phone call in 2010 and his arrival in the Kingdom and at KSU.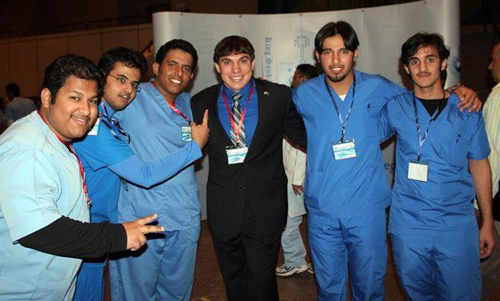 Certainly, Leggio had no ironclad ties to his university or his nearby hometown of Crescent where he spent his high school days as a volunteer firefighter. He was and still is a bachelor with no house mortgage, no long-term lease or professional commitment in the region or the United States . . . not even a pet to leave behind.
He also had the support of the Creighton University staff from who he learned and for whom he served during his college days.
"William Leggio is an experienced paramedic and EMS instructor," said Dr. Bill Raynovich, Creighton University's Director of EMS, delighted by KSU's selection. "He is noted for his strong multicultural skills, his professionalism and his eagerness to learn and teach others."
He admittedly was captivated by the thought of negotiating for a prestigious and financially-rewarding position at a world-class university and equally fascinated by the prospect of a unique professional experience in a unique land, but not without reservations.
He pondered the perceived differences in worldview and lifestyles between his homeland and the Middle East. And what about those 120 degree afternoons, perhaps overwhelming to an American living in the Midwest where denizens are accustomed to the relatively moderate summer weather?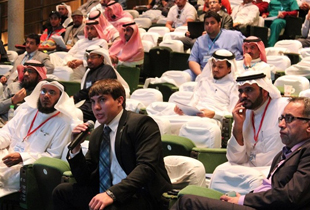 Leggio concedes, that he thought twice about whether I might be interested in going there to live.
While KSU administrators assessed his qualifications, he did a comprehensive study of the Kingdom, King Saud University and Riyadh. He also spoke to several Saudi students he knew at Creighton University and sought council from former college faculty and mentors who provided invaluable insights and recommendations that were based on their experiences.
The more Leggio learned, the more he appreciated the opportunity, but what ultimately set in motion his journey to the Kingdom was a dinner with the KSU dean's brother, an Omaha resident with whom he spent two hours discussing  King Saud University and life in the Kingdom.
"Looking back at that dinner, I realize how important the meeting with him was." Leggio said. He had gained invaluable insight into life in Saudi Arabia, and perhaps he had a made an exceptionally good impression on the dean's brother. Whatever the case, the experience had an impact on his future with King Saud University. "Within a short time, I had my agreement," he said.
In addition to Leggio's extensive EMS expertise and academic qualifications, he had a rich portfolio of field experience as a Level 1 paramedic in the Creighton Emergency Department of Trauma and a critical care paramedic in the Glenwood, Iowa, Fire and Rescue Unit.
At KSU, he has approached EMS with his characteristic drive, commitment and moxie, his professional and personal goals being to improve the lives of others, especially in the areas of healthcare and healthcare systems. Leggio, who teaches four courses in the KSU College of Medicine, believes the goals will be best achieved through education and by living an authentic lifestyle of leadership and service.
He insists that he is far beyond just being excited by the opportunity he received. He is looking forward to the unknown challenges and to continue his work with a diverse faculty and administrators in designing and instructing in the Saudi system of EMS education.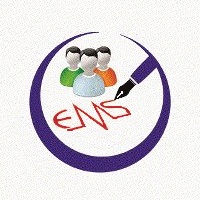 He continues to work on his Educational Doctorate in Interdisciplinary Leadership online with Creighton University and expects to complete his practicum, dissertation and degree while in Riyadh. His annual contract with KSU is renewed upon mutual consent and he has established no timetable for how long he'll remain.
"I am open to the idea of staying here in Riyadh for many years; however, before each contract renewal I will take time to reflect upon where I am and where I want to be professionally and personally," he said. "I always am mindful of the fact that environments change, both abroad and Stateside, and I cannot control emergencies and unforeseen circumstances."
If or when he returns to the United States, he will have accumulated some wonderful memories and, based on his stay in the Kingdom, the value of being open-minded.
"Had I reacted to the initial impulse or preconceived ideas that were based on cultural lore and Hollywood's portrayals of the Arabic culture, I could easily have rejected this amazing opportunity," he says.
"I could have ignored the invitation to dinner with the brother. . . finally, my reflections have led me to appreciate how important it is to value simply being part of the process and not needing or trying to be in control of the process."
For now, he knows that "Asalamu Alaikum is the Arabic greeting for a casual hello, but admits no knowledge of the Saudis' expression for good-bye.
Related News