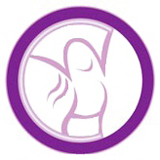 King Saud University's Princess Nora bint Abdullah Chair for Women's Health Research led two mini-panels as part of the First International Conference of the Saudi Osteoporosis Society, held March 6-8 at KSU.
On March 6, the Women's Health Research Chair director, Dr. Al Johara Al-Quaiz, made a presentation entitled Predictive Values of Achilles Machine and FRAX in the detection of osteoporosis among pre and post-menopausal women.
New such as the Lunar Achilles Express ultrasonometer are being used for evaluating risk of osteoporotic fracture, monitoring bone changes, such as those associated with disease progression or response to therapy.
FRAX, developed by the World Health Organization (WHO) and Sheffield University, is used to calculate the 10-year probability of hip fracture and the 10-year probability of a major osteoporotic fracture.
On Thursday, March 8, the first session was headed by Dr. Al-Quaiz, and featured lectures by British Dr. Graham Russell, as well as Drs. Mona Fouda and Dr. Safia Sherbini of KSU's Women's Health Research Chair.
Dr. Russell, Emeritus Professor of Musculoskeletal Pharmacology at the University of Oxford, made a presentation exploring the effects that oestrogen (steroid hormones secreted chiefly by the ovaries and placenta) and androgen deprivation (generally used in cancer treatment by suppressing the production or action of male sex hormones) have on osteoporosis.
Following Dr. Russell, Dr. Fouda of KSU's College of Medicine (Endocrine Division) presented a lecture entitled, Osteoporosis and Women in Saudi Arabia: What we don't know might hurt us.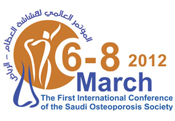 Another member of the Chair's Scientific Committee, Dr. Safia Sherbini, a consulting endocrinologist and head of the diabetes unit at the King Fahd Medical Research Center (KFMRC), presented a lecture entitled the Osteoporosis Care Gap.
The Chair also took part in the exhibition that accompanied the conference by distributing literature about osteoporosis and its relationship to women's health, vitamin D deficiency, as well as smoking and its effect on women.
The Princess Nora bint Abdallah Chair for Women's Health Research, inaugurated in December of 2009, seeks to establish programs for understanding, preventing and treating the health problems of Saudi women.
Founded in 2003, the Saudi Osteoporosis Society aims to improve patient care in the field of osteoporosis through evidence-based learning, expert analysis and case study-based management.
Related News