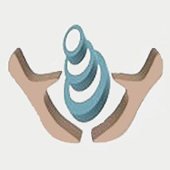 The King Abdulaziz University Hospital (KAUH) ENT Department and Prince Sultan Research Chair of Hearing Disabilities and Implantable Devices (RCHD) will conduct its 4th Cochlear Implant Program on April 18 from 10 AM to 1 PM in the hospital's lecture hall.
The event will be held in cooperation with the Saudi Otorlaryngology Society, which also has scheduled children's program to be held simultaneously.
The RCHD, supervised by Dr. Abdulrahman Hagr, was inaugurated in January of 2009 and helped organize the first Cochlear Implant Program the following year. The RCHD's cochlear program is the largest in the Middle East and ranks ninth worldwide.
A cochlear implant is an electronic device that restores partial hearing to individuals with severe to profound hearing loss, adults and children who do not benefit from the conventional hearing aid. The cochlear device is surgically implanted in the inner ear and activated by a device worn outside the ear.
Unlike a hearing aid, it does not make sound louder or clearer. Instead, the device bypasses damaged parts of the auditory system and directly stimulates the nerve of hearing, allowing individuals who are profoundly hearing impaired to receive sound.

The first attempt to implant a similar device was made by Drs. Andre Djoumo and Charles Eyries in 1952, but it would be another 20 years before the first official cochlear implant was conducted. And it wouldn't be until 1985 that the U.S. Food and Drug Administration approved the procedure for adults and 1990 for children, 12 months and older.
Dr. Hagr's cochlear efforts have become an integral part of KSU's rising prominence in otolaryngology (eyes, ears, throat, head and neck disorders).
Related News