On Tuesday, April 16, King Saud University's female unit for the Deanship of Admissions and Registration held a student orientation meeting aimed to teach potential students about admissions procedures for Saudi Arabian universities and colleges.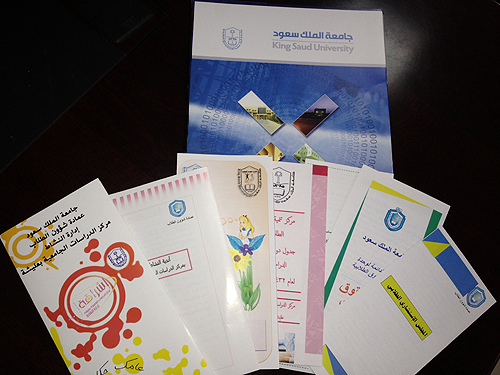 The meeting started with an introductory movie about the mission and vision of KSU and its various colleges, followed by a lecture by Mrs. Hesah Al-Babteen regarding electronic application and registration procedures found on websites provided by King Saud University, Princess Nora University, Imam Mohammed Ibn Saud Islamic University and King Abdulaziz University for Medical Sciences.
At the end of the session, students received a set of brochures that provide a broad overview of KSU academics and opportunities,  and a tour of the University campus concluded the event.
Related News