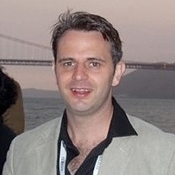 Dr. John E. Moses, a professor of chemistry at the University of Nottingham in the United Kingdom, was the guest of King Saud University's Department of Graduate Studies and Scientific Research on April 8-10, as part of KSU's Visiting Professor Program and in cooperation with the KSU Department of Chemistry.
On Sunday, April 8, students at the Center for Female Scientific and Medical Colleges gathered on the Malaz campus to hear the first speech by Dr. Moses, who leads the Moses Group, a group of international PhD and Post-doctoral chemistry researchers at the University of Nottingham.
After being introduced by KSU Chemistry Department Professor Amani S. Awaad, Dr. Moses addressed the assembly of female graduate students, who asked him about carrying out research at the University of Nottingham. He gave an overview of the requirements and procedures for enrolling at the school, pointing out that it ranks second in Great Britain in the field of chemistry. He then discussed his own views on scientific research, saying it needs to be put to good use and not left locked away.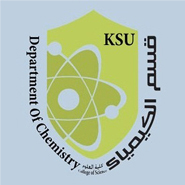 On the second day of his visit, Dr. Moses lectured on the role of "flash chemistry" in forming natural compounds for medical uses such as the treatment of cancer, inflammation, AIDS and viral infections. Flash Chemistry is a relatively new concept which offers fast, controlled organic synthesis. It brings together the generation of highly reactive species and their reactions in microsystems to enable highly controlled organic syntheses on a preparative scale in timescales of a few seconds or less.
Dr. Moses pointed out, "All substances originate from nature, but we cannot always rely on nature because of the scarcity of its substances, which eventually would lead to the eradication of plant life on Earth.
"This is why we prepare these compounds in various ways, to replicate in quantity the substances we find in nature."
On the final day, Dr. Moses met with a research group at the Malaz campus and discussed their plans for future collaboration. Members of the Malaz team described their roles in recent research projects, and together with Dr. Moses, they explored ideas for future collaboration. It was resolved that the researchers prepare three national projects to investigate pressing international concerns.
Dr. Moses's research interests include the following cutting-edge fields in chemistry: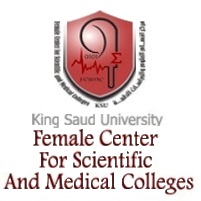 Biomimetic synthesis- A chemical synthesis inspired by biochemical processes. In a word, it is learning from the mineralization of organisms and learning from nature.
Click chemistry – This process allows scientists to permanently join ("click") together molecular components with unusual precision and stability; Mimicking nature through this process has widespread applications such as the discovery of new pharmaceuticals.
Related News