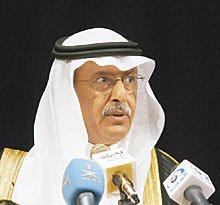 King Saud University's Seventh Agriculture and Food Sciences Career Day opened earlier this month at the College of Food and Agricultural Sciences featuring addresses by Saudi Minister of Agriculture Fahd Balghunaim and KSU Rector Abdullah Al-Othman.
In his speech, Minister Balghunaim said that KSU's College of Food and Agricultural Sciences has an instrumental role to play in the Kingdom at a time when the nation's agricultural industry is in a period of transition.
"I believe that the dynamic relationship between Saudi Arabia's private and public sectors in agriculture is an example that should be followed," he said. "We have seen great success stories in the areas of agriculture and food production."
He added that the strong ties being forged between KSU, the Ministry of Agriculture's Center for Research and Development of Sustainable Agriculture and the Kingdom's private sector, are vital if development in the agricultural sector is to continue from generation to generation.
In his opening remarks, KSU Rector Abdullah Al-Othman offered students several pieces of advice. He called them a generation of progress and hope, but implored them to build and not destroy. He reminded them that their forefathers helped the late King Abdulaziz in building the Kingdom and that their fathers contributed greatly to developing it, spearheading the prosperity that made the Kingdom rank among the world's 20 best economies.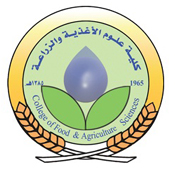 "Do not limit yourselves to lauding the achievements of your fathers and forefathers," Rector Al-Othman said. "Ask yourself what added value you can give to your country and to yourselves.
"HRH King Abdullah bin Abdulaziz is leading an epic undertaking, and it is you, the students, who will turn this country from a third-world country that only consumes knowledge to a developed nation that generates knowledge. So don't ask what others are doing but what you can do. What is your real input? Do not look at losers who can contribute nothing to their country. Be among the winners, the creative individuals, the leaders and the hard workers.
You have the tools that others never had, but the competition is stiff, and the opportunities are far less than those who seek them. Do not live on the margins of life. Leave your mark in history and in how history is written ­-- by guts, high standards, discipline, integrity and appreciation. You have great opportunities and great challenges."
Ali Bin Othman Al-Rukban, the Al Faisaliah Group (AFG) representative for the food and agriculture sector, said that AFG's corporate responsibilities can be illustrated through the group's commitment to developing this vital sector. AFG's affiliate Al-Safi yogurt company in the private sector, for example, supports KSU in preparing its food and agriculture students, supporting research by faculty members and finding employment opportunities for alumni.
The AFG official said AFG's efforts stem from its belief in community outreach and sharing the benefits of the company's growth and development. He said AFG believes that the role of the private sector is building society and the knowledge-based economy, and activating and boosting research and development systems.
"For this reason," he said, "AFG recently signed a strategic partnership agreement with KSU's College of Food and Agricultural Sciences for the purposes of cooperative training for college students for six months, making this a prerequisite for graduation."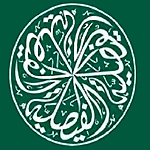 He noted that AFG's cooperation agreements with RVC and KSU's King Abdullah Institute for Research and Consulting Studies (KAI), aims to strengthen the strategic relationship with the University and collaborate on developing new technologies suitable for investment.
After the opening ceremony, participating companies were honored and Minister Balghunaim and Rector Al-Othman opened the accompanying exhibition.
The Al Faisaliah Group is a major diversified enterprise based in Saudi Arabia and operating across the Middle East. Established in 1970, AFG has grown to become one of the top Saudi companies and is also one of the country's fastest-growing organizations.
Related News