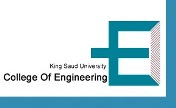 On Sunday, April 15, several prominent Saudi engineering companies and institutions took part in King Saud University's Third Annual Engineering and Architecture Career Day.
The event was held under the patronage of Prince Saud Bin Abdullah Bin Thonayan Al-Saud, Chairman of the Royal Commission for Jubail and Yanbu (RCJY) and chairman of the board of directors of the Saudi Basic Industries Co. (SABIC).
Both KSU Rector Abdullah Al-Othman and Prince Saud, a KSU alumnus, addressed the gathering, with the latter expressing his pleasure to share the event with the future engineers and architects of the Kingdom.
"There are important milestones in every man's life, and this event you are celebrating is a landmark in your journey of self-exploration," he said. "As male and female students of this prestigious university, you have been amply equipped with skills and knowledge that will serve you well as you seek employment and share in reshaping this great nation of ours."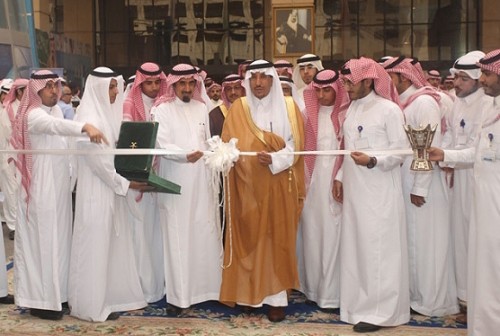 The Prince added, "In the ultra-competitive job market of the 21st Century, companies look for distinguished individuals. Distinction is what you must demonstrate after you graduate, and I am glad to see that KSU has groomed you successfully to begin the self-building and self-exploration processes. Today's event is a new beginning for you, to start crafting yourself and using the tools of knowledge to advance your nation."
The Prince highlighted the role and importance of university research centers, pointing out that SABIC has several major considerations in mind when it sets up its research centers.
"SABIC is looking at the importance of its field markets and at the bright young minds, and how best to invest in them," he said. "There is no doubt that SABIC's choice of KSU as a key research center is the natural result of SABIC's belief in the quality of the University's faculty and students.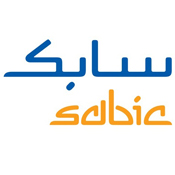 "It is clear that the success of petrochemical companies depends on the quality of the technology they employ and the research they carry out, and we are proud to compare KSU's scientists and academics with those in the United States, Germany and in other international research centers. We are confident that the center that we have established in the Riyadh Techno Valley (RTV) will generate new technologies with the help of our partners, the KSU faculty."
The Prince concluded by saying that he was confident that KSU students will help establish a strong foundation for coming generations.
Rector Al-Othman spoke next and thanked HRH Prince Saud, calling him a source of pride for KSU and a great benefactor who has worked hard in support of the University. He also thanked the companies and institutions represented at Career Day, calling the event a meaningful interaction between the university and its students and the community.
Rector Al-Othman praised the efforts of the College of Engineering in research and development, saying that it was one of KSU's most important colleges in achieving national and regional renown because of its superlative infrastructure, workshops, modern labs and top-notch faculty, which has graduated from some of the most prominent universities around the world.
"Central roles of every university today are to be creative, produce distinguished research and bolster societal partnership in all sectors," Dr. Al-Othman said. "We thank and appreciate SABIC because it has established some of KSU's most noteworthy projects such as the $133,000,000 SABIC Plastics Application Development Center (SPADC), established in the Riyadh Techno Valley research complex, and the $51,000,000 SABIC Sustainable Agriculture Research and Development Center."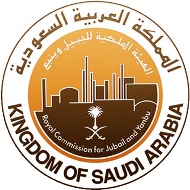 Thanking the wide array of companies participating in Career Day, Dr. Al-Othman noted that prominent organizations such as SABIC are increasingly housing centers at KSU, hence giving  the University's vision a vote of confidence.
"The real indicator of a university's success is its ability to form the greatest number of companies within its fold, to allow students to create opportunities for themselves and for others," he said.
SABIC engineer Nasser Al-Dosari, who served as the Career Day CEO, said this event is important because it helps young people better understand how to land the right jobs, as well as bringing King Saud University, future Saudi engineers and community stakeholders together.
Related News