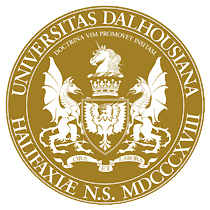 King Saud University has signed a new memorandum of understanding with an old friend in Dalhousie University, one of Canada's leading research institutions.
Final arrangements for potential venues of cooperation in computer science were made early this month in Riyadh where KSU Vice Rector for Graduate Studies and Scientific Research Dr. Ali Al-Ghamdi met with Carolyn Watters, Dalhousie's Vice President Academic and Provost and Michael Shepherd, dean of the Canadian university's Faculty of Computer Science.
"They know us well. We have a long relationship going back 28 years," Dr. Watters said from her office in Halifax, Nova Scotia. "The Saudi Arabian Minister of Health, Dr. Abdullah Abulaziz Al Rabeeah, did doctoral work at Dalhousie and today we have 212 Saudi students on our campus."
Dr. Watters visited Saudi Arabia about the same time a year ago, but spent time visiting several other Middle East universities. This visit was exclusively devoted KSU and discussions, which according to Dr. Hussam Ramadan, dean of KSU's College of Computer and Information Sciences (CCIS), were focused on the means of cooperation between the two universities, including development of the graduate studies program and joint supervision of doctoral theses.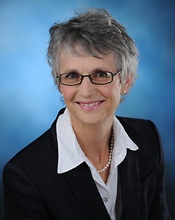 Dr. Watters had the opportunity to visit both the men's and women's campuses and described KSU's commitment to educating women as "excellent" and their new campus as "incredible."
Discussions about future relations were addresses, but nothing definitive was established, other than the fact that the potential existed for additional agreements.
"We'll start with an MoU in computer science, do it well, and then work out a pipeline and pattern for other programs," she said of the existing agreement between Dalhousie and KSU. "What they need and what we have mesh nicely."
Dalhousie, established in 1818, has an extremely comprehensive academic program for nearly 18,000 students and a comfortable 14 to 1 student-instructor ratio, with 92 percent of 11 university faculties holding Ph.Ds  or doctoral status.
Research opportunities are enhanced by approximately $132 million of annual funding. In 2007, Scientific Magazine ranked Dalhousie No. 1 in academic research universities outside of the United States, a fact that in part reflected by the 86 Rhodes Scholars produced by Dalhousie.
Dalhousie is a member of the U15, a group of research-intensive Canadian universities.
The university also has a strong international flavor with the 212 Saudi's among more than 1,400 students from more than 100 countries other than Canada.
Related News