The dean of King Saud University's College of Education, along with the College's faculty and staff, have extended their heart-felt congratulations to KSU Rector Abdullah Al-Othman for the Center for Quality Assurance in International Education's (CQAIE) granting of international accreditation to the College.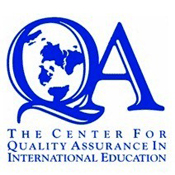 CQAIE accreditation was granted according to the standards of the National Council for Accreditation of Teacher Education (NCATE) and extends for five years to all of the College's six baccalaureate programs and six masters programs.
KSU is the first Saudi university to receive the accreditation from this international body and the first to receive international academic accreditation for its masters programs in teacher education.
A statement by College of Education Dean Abdullah Alajaji and the other College members said that this achievement came with God's blessing thanks to the continued support of the government of the Custodian of the Two Holy Mosques and attributed the honor to the support of the Minister of Higher Education and the concern of the KSU rector.
The statement concluded with: "We assert that this achievement, with God's help, came as a result of the effort by all the faculty members of the College. It confirms the quality of the academic and research performance of the College and the quality of the development programs that it offers to serve students and society."
The College of Education was established in 1966 (1386H). It works in cooperation with the Ministry of Education to improve the academic standards of educators through ongoing programs, conferences and seminars, and prepares students to become quality educators for elementary, intermediate (junior) and secondary (high) school teaching.
The College has four language and science labs, plus the Educational Research Center, the Educational Technology Center and the Psychological Testing Center, which are all equipped with cutting-edge equipment.
Related News