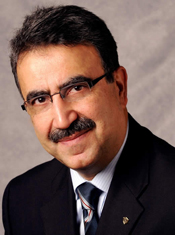 Within a series of visits by international academic leaderships, King Saud University received a visit by University of Waterloo President Feridun Hamdullahpur, in line with the special relationship that has existed between the two universities since 1999 when they signed a memorandum of understanding (MoU). The visit resulted from the desire of both universities to expand the existing bilateral collaboration between them in various domains of mutual interest.
The new agreement was signed in Riyadh between the two universities on Wednesday, April 18, 2012.
The two universities agreed on various venues of cooperation, such as research, commercialization opportunities, as well as expertise and faculty exchange to give academic and scientific research lectures. Additionally, exchange faculty will organize workshops, training sessions and panel discussions. The two universities will also enter into partnership for cooperative teaching, a concept that the University of Waterloo is the first in the world in implementing with distinction.
After the signing of the new agreement, Rector Al-Othman escorted President Hamdullahpur to visit the permanent KSU exhibition and the Prince Salman Library, the King Abdullah Institute for Nanotechnology (KAIN), and The Prince Sultan Advanced Technologies Research Institute (PSATRI).
The Vice Rector for Educational and Academic Affairs Dr. Abdullah S. Al-Salman, and Dean of College of Engineering Dr. Khalid Alhumaizi accompanied Rector Al-Othman.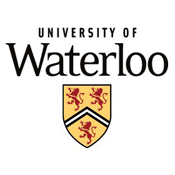 Vice Rector Al-Salman expressed great satisfaction at the signing of the agreement, which is a continuation of the long-standing collaboration between the two institutions. He said this continued partnership would bolster the bridges between the institutions, with direct interaction between the faculty, academic divisions and research centers. He said this would help the two universities develop plans and curricula and exchange students. They would also carry out cooperative training and academic investigations and will give lectures and run workshops and training courses'
Founded like KSU in 1957, the University of Waterloo is a public research university whose main campus is located in Waterloo, Ontario, Canada.  It is a member of the U15, a group of research-intensive universities in Canada. Located at the heart of Canada's technology hub, the university has become one of Canada's leading comprehensive universities.
Related News