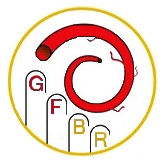 Dr. Khalid Al-Hezaimi, one of King Saud University's most prolific researchers, recently co-authored two chapters of a book entitled Osteology Guidelines for Oral and Maxillofacial Regeneration – Preclinical Models for Translational Research. The book is significant in that it is the first publication by the the Osteology Foundation, a Swiss organization devoted to promoting research, education and collaboration between universities and industry regarding tissue regeneration with natural materials in oral and maxillofacial surgery, as well as dentistry.
Dr. Al-Hezaimi, who supervises KSU's Abduallah Bugshan Research Chair for Growth Factors and Bone Regeneration (GFBR), contributed to chapters five and eleven of the book. He says that the importance of this book stems from it being a key reference for pre-clinical lab trials on animals, which will help researchers choose the best animal model for specific experiments.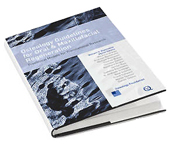 Chapter 5, entitled Screening Models for Tissue Engineering, was authored by Drs. Al-Hezaimi, Myron Spector and Marc L. Nevins.
Chapter 11, entitled Vertical Ridge Augmentation was authored by Drs. Al-Hezaimi, Isabella Rocchietta, David M. Kim and Massimo Simion.
Dr. Al-Hezaimi's co-authors are notable experts in the field, hailing from some of the world's most distinguished centers of research. Dr. Spector, for example, is a professor of orthopedic surgery (biomaterials) at Harvard Medical School, and well-known for his expertise in tissue engineering.
Dr. Nevins is a professor of oral medicine, infection and immunity at the Harvard School of Dental Medicine and an adjunct assistant professor in the Department of Periodontology School of Dentistry at the University of North Carolina at Chapel Hill.
Dr. Kim is director of predoctoral periodontology at the Harvard School of Dental Medicine, while Drs. Simion and Rocchietta are members of the University of Milan's Department of Periodontology.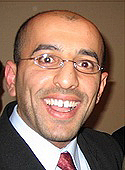 Dr. Al-Hezaimi attributes much of GFBR's successes to KSU Rector Abdullah Al-Othman's invaluable commitment to the University's many centers for scientific research.
Indeed, GFBR has greatly increased its research output in the past two years, with fifty scientific projects being produced entirely in the Chair's labs and at the College of Dentistry. The research has appeared exclusively in ISI-indexed publications, winning 12 local, regional and international awards.
In addition to his post as GFBR supervisor, Dr. Al-Hezaimi is an assistant professor and consultant for KSU's Division of Periodontics and a visiting professor at UCLA and Tufts University.
Related News