A delegation of female faculty and students from Jazan University's Department of Chemistry recently visited King Saud University, with the Saudi guests expressing a profound respect for KSU achievements and the many opportunities the University offers its students and faculties.
The visitors, who were greeted by Dr. Ebtesam Al-Olayan and Dr. Amani S. Awaad from KSU's Chemistry Department, had been invited by members of KSU's community service committee. A documentary film featuring KSU's ambitious plans for development was shown, while female officials from the vice rectorate addressed the visitors, whose own university has also shown tremendous growth in students and staff, as well as excellence in academics and scientific research.
"I have no words to describe my admiration for the phenomenal programs that I saw today," said Dr. Rita M. Borik, supervisor of Jazan University's Department of Chemistry. "I also have great admiration for the way the program's staff members deal with the female students, helping them turn their bright ideas into hard reality . . . demonstrating the ability and devotion of each and every member of the developmental programs unit."
Dr. Hala M. Hassan, assistant professor in Jazan University's Department of Chemistry also expressed her esteem. She said, "We have been delightfully surprised to see this comprehensive system of innovation, nurturing even seemingly far-fetched ideas and making major projects possible that will benefits innovators, the university and the community.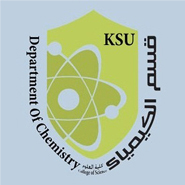 "More exposure to such programs will spur Jazan University faculty and students to follow suit and bolster venues of cooperation between KSU and Jazan University."
Assistant Professor Rasha Mahfouz of Jazan University's Department of Chemistry was impressed with KSU's developmental programs such as the King Abdullah Institute for Nanotechnology (KAIN) and the innovation infrastructure in particular.
After student Samar Hammoud Al-Harbi and her peers witnessed the resources and opportunities available at KSU, she said, "We are impressed with the wealth of facilities at KSU, and seeing all of this urges us to be more creative and innovative."
In 2006, the establishment of Jazan University (JU), whose main campus rests on the Red Sea on the southwest coast of Saudi Arabia, was a momentous event in Jazan Province, as it was a significant step to provide the local communities with vital educational opportunities. JU is developing its programs swiftly, through the introduction of state-of the- art educational technology, and offering degrees in fields that are vital to the success of Saudi Arabia and its growing knowledge-based economy.
Related News