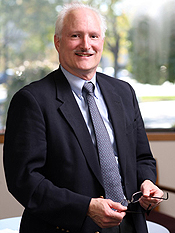 In a 2010 sojourn to Saudi Arabia, Dr. Bill Raynovich, an associate professor in Emergency Medical Services (EMS) at Creighton University and an American EMS accreditation board member, was impressed by the Kingdom's commitment to advancing EMS systems and training.
"During my visit to Riyadh, I had the privilege to visit the Red Crescent Headquarters and Dispatch Center, the National Guard, the Royal Clinic and King Saud University (KSU)," Raynovich said. "In addition to the excellent introduction to EMS in Riyadh, I had the opportunity to witness a full-scale mass casualty exercise and was impressed with how similar EMS operations in Saudi and the U.S. are.
"I also had the opportunity to speak with many EMTs and physicians. Everyone I met was extremely polite and professional. They treated me with the greatest respect and answered all my questions." He added that he received a magnificent gift, an EMS textbook written in Arabic.
Dr. Raynovich says that the entire EMS education system in Saudi Arabia is headed for significant improvement, largely because of the commitment of the Saudi Ministry and dedicated professionals. He also noted that Creighton has had a significant number of Saudi students travel to the U.S. to study EMS and approximately 15 have studied at Creighton, a small university in Nebraska with a large academic reputation.  All Saudi students he has taught has graduated and been admitted to outstanding graduate programs in which they are earning a master's degree.
Several have already earned their master's degree and are back in Saudi Arabia where they either have excellent professional positions or have enrolled in U.S. doctoral programs.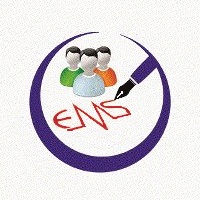 The EMS system is one in which trained medical staff, professional responders and volunteers, are all dedicated to excellent care and treatment of injured or disabled individuals, and the transport of patients to hospitals when necessary. Whether it's a major bus accident involving dozens of people in England, a tornado involving hundreds in the United States or an earthquake or tsunami in Sri Lanka involving tens of thousands, the well-trained and certified EMS trainees and paramedics are critical to saving lives and helping victims to recover.
EMS programs are accredited at various levels, depending on the number of training hours and the types of training they've received. In nationally-accredited American programs, the program directors must have a four-year bachelor's degree from an accredited university of which there are presently 13. Many EMS students at U.S. colleges apply for and accepted into medical school.
According to Dr. Raynovich, the United States' system, since it began the accreditation process in the early 1970s, has trained and certified more than one million EMTs and paramedics. Today it has more than 300,000 technicians and 60,000 paramedics in the national registry (NREMT). Creighton has a bachelor's program in EMS and is developing an EMS master's program.
"At a time when urban areas are rapidly expanding worldwide, EMS technicians and paramedics are becoming increasingly valued in rural venues. Wyoming, the nation's 10th largest state (98,000 square miles) with the smallest population (568,158), has 115 communities but only 25 hospitals, 37 physicians and 76 ambulances. Recognizing the problem, an international movement toward the "Community Paramedic model" to meet voids in the less populated areas.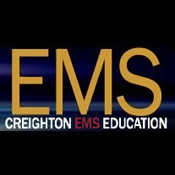 The Prince Sultan College for Emergency Medical Services, led by Dean Khalid Fouda Neel, is one of the first specialized colleges in Saudi Arabia and the Middle East, created to meet the growing need for EMS specialists. The College is committed to providing quality scientific research, continuing medical education, expertise in using modern EMS technology and development of effective local, national and international partnerships.
The 1st Saudi Forum, organized under the aegis of Dr. Khalid Al-Angari, Saudi Arabia's Minister of Higher Education and directed by Dr. Mohammed Alajand took place on February 12-13 and featured a cast of international experts including Dr. William Lloyd and Mr. Ron Gui from Australia, and Dr. Lloyd Danzil Christopher of South Africa.
Related News