A comprehensive training program to upgrade the professional skills of the employees in the King Saud University's Vice Rectorate of Graduate Studies and Scientific Research was inaugurated on Sunday, May 6, 2012, as announced by Vice Rector Dr. Ali Al-Ghamdi.
Following the inauguration, they introduced the first training titled Organizational Culture, designed to emphasize its powerful role in fulfilling the University's vision.  The session was attended by both veteran and new Vice-Rectorate employees.
Future training will cover such topics as leadership, administrative, personal and technical skills, along with artistic and specialized skills.  There are different training tracks for managers and unit heads, future leaderships, veteran employees, new employees, office managers and secretaries.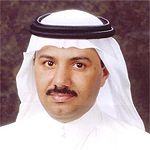 Employees who have been on the job for less than one year will receive a special training program consisting of 94.5 hours.  Training will cover work ethics, values and skills, along with organizational culture, to assist employees in learning to deal with work stress and to excel in customer service.
Dr. Al-Ghamdi stated the ultimate goal is to develop the professional skills of the staff to as high a level as possible through offering new skills to help improve the interaction with others and to assist in improving employee daily work transactions.
Related News