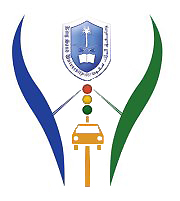 A new highway safety manual will be presented at the Prince Mohamed Bin Naif Chair for Traffic Safety Research Workshop scheduled for Tuesday, May 14, at King Saud University.
The new manual, produced late in 2011 by the Transportation Research Board in Washington, D.C. is considered an up-to-date comprehensive reference publication for all workers in the traffic safety field. Impetus for the manual was the result of surveys that revealed an alarming increase in traffic deaths and injuries in the Kingdom, particularly in the Riyadh area.
The workshop is a means to introduce the manual to engineers, planners, traffic officers and other workers and stakeholders concerned with traffic safety in the Kingdom.
The event will feature a distinguished cast of national and international experts in the traffic safety profession, with the lead speaker being American professor Mohamed A. Abdel-Aty who supervises transportation engineering and traffic department at the the University of Central Florida (UCF) and a KSU visiting professor. He is considered one of the leading traffic-safety analysts in Florida, one of America's most populated states, and his efforts are reflected in the fact that UCF is one of a handful of U.S. universities designated as a federal transportation research university and receives $1 million annually in grants.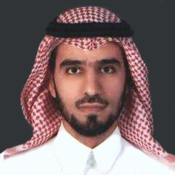 The Prince Mohamed Bin Naif Chair for Traffic Safety Research in King Saud University aspires to become a leading reference center for traffic safety research and studies in the Kingdom and the region.
Dr. Abdel-Aty will be joined on the speakers' dais by Dr. Ali Al-Ghamdi, KSU Vice Rector of Graduate Studies and Scientific Research; Dr. Hesham Al-Faleh, supervisor of the Traffic Safety Research chair; and Drs. Hany Hassan and Loukas Dimitriou, assistant professors in the Traffic Safety Chair.
The magnitude of Saudi Arabia's traffic crisis was revealed in a survey completed three years ago in a collaborative effort conducted by the United Kingdom's University of Birmingham and King Saud University using statistics 1970 through 2009. The results were startling, beginning with the fact that more than a million vehicular deaths and injuries had been sustained in the 40-year span.
A major reason for the rapid increase in road traffic accidents (RTA), particularly in the Riyadh area, can be attributed in large part to a rapid popular increase that prompted a massive increase in traffic. In 40 years, the Kingdom's population increased 3.91 percent while the number of vehicles soared from 144,768 compared to 5,566,766 three years ago.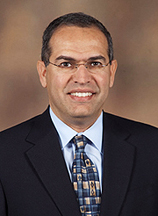 The roadway system also increased from 8,500 to 55,640 kilometers, with stretches poorly maintained. The Saudi statistics might not have been the worst internationally, but the nation's 22.77 RTA ratio for every100,000 accidents was higher than the international average of 19.0.
Some of the reasons cited for accidents included speed, failure to observe posted restrictions, inadequate car maintenance and inexperienced drivers, but not all RTAs were victims of single or multiple vehicular collisions. The number of vehicular-pedestrian RTAs accounted for approximately a third of the national total. Inattentive or reckless drivers accounted for a portion of the RTAs, but the lack of appropriate walking and crossing areas accounted for some of the problem, as did pedestrians failure to pay attention or disregard safety precautions.
The chair wants to continue to its research in traffic safety and offer effective solutions. It will investigate the use of advanced technology in this respect and will assist the authorities in developing intelligent systems like the Saher system, which is an automated traffic control and management system that covers major cities in Saudi Arabia using a network of digital cameras linked with the National Information Center of the Ministry of Interior.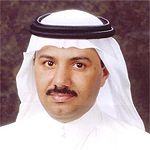 The ultimate objective would be to develop effective traffic safety systems, organize more effective training methods for traffic enforcement personnel, develop a global exchange of outstanding traffic control and explore other projects designed to protect both motorists and pedestrians. The chair hopes to use its influence to enable and support engineers seeking further solutions for traffic safety problems through specialized study programs.
The Chair will also attract international traffic expertise to join its effort and will train traffic personnel and carry out awareness campaigns and conduct seminars and workshops and act a conduit for communication with international experts and centers in this domain, providing an environment to facilitate innovative and effective approaches.
Related Articles