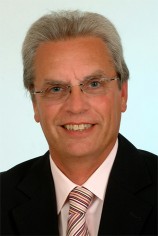 The motion of upper and lower jaw and ceramic applications was the topic of Dr. Ulrich Wegmann's three-hour lecture held May 12 at King Saud University.
Dr. Wegmann, senior physician and vice head of the University of Bonn's dental facility, was the guest of the KSU College of Applied Medical Sciences and Dental Biomaterial Research Chair, which offered 4 CME/PD accredited hours for those in attendance.
The guest speaker, who appeared in the Room for Medical sciences of the College of Applied Medical Sciences, also is a consultant for Kavo Arcus digma, a major international manufacturer of state-of-the-art equipment involving diagnosis and correction of dental problems, particular those involved with occlusion, the manner in which the upper and lower teeth come together.
"Particularly during the past few years, we have increasingly learned how important occlusion is, not only for our stomatognathic system but for the entire holding and supporting apparatus," Dr. Wegmann has said. "Therefore, I consider it extremely important both for function diagnosis and therapy, as well as for the regular prosthetic treatment of my patients, to have reliable methods for adjusting a perfect function-oriented occlusion."

Dr. Wegmann enthusiastically endorses the ARCUS digma registering system, explaining that for the first time he has an instrument at his disposal that offers all necessary modules for both diagnosis and therapy. In addition to the three-dimensional movement analysis of the condyles, including the incisal points, with the ARCUSdigma he can now use a computer-assisted procedure to record all parameters for articulator programming, and for the first time also centric positions, using different methods.
"This ideal combination of multiple diagnostic and therapeutic possibilities makes it an indispensable instrument in my everyday practice for supplying high-quality prosthetic replacements and function therapy," he said.
Dr. Wegmann is a regular on the international dental lecturer circuit. His main working fields are diagnostic and therapy of TMI disorders, didactics of dental education and dental materials. He has lectured and has been published extensively on topics related to his working fields throughout Germany, Europe, Asia and North America.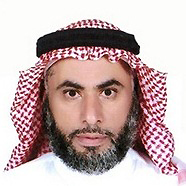 He is a member of many scientific organizations such as the German Society of Dentistry and Oral Medicine, the German Society of Dental Prosthetics and Material Sciences, the study group of functional diagnosis and therapy and the study group of didactics and teaching in dentistry.
Dr. Abdulaziz Al-Kheraif, who serves as Supervisor for the Dental Biomaterial Research Chair, is also Vice Dean of Administrative Affairs at KSU.
Related News