King Saud University researchers who developed a cost-effective way to neutralize Electric Arc Furnace dust (EAFD) received a US patent for their innovation on April 10, 2012.
EAFD is classified as a hazardous waste according to the U.S. Environmental Protection Agency and the European Union, making it illegal in these nations to dispose of it in traditional garbage dumps without treatment, especially since its general composition contains heavy and environmentally harmful metals such as lead, chromium and cadmium.
Method for Manufacturing Concrete Containing Electric Arc Furnace Dust is the name of the title of the invention, which is credited to  Abdulaziz I. Al-Negheimish,  Rajeh Al-Zaid and Abdulrahman Alhozaimy, all professors in the College of Engineering's Civil Engineering Department.
Their invention allows the dangerous dust to be used in the manufacturing of concrete, ensuring its disposal safely and economically, as well as improving the strength and slump retention of concrete.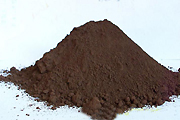 Dr. Khalid Al-Saleh, Director of the Intellectual Property and Technology Licensing (IPTL) Program at KSU, said the program investigated and assessed the patent request, and consequently assigned an international law firm to submit the patent request to the US Patent Office and follow up on the request's progress. On April 10, the US Patent Office assigned the invention Patent Number 8,152,917 .
Related News