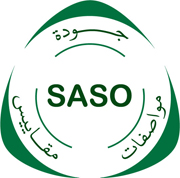 On the morning of Sunday, June 10, King Saud University signed a cooperative agreement with the Saudi Standards, Metrology and Quality Organization (SASO).
The agreement was signed by KSU Rector Abdullah Al-Othman and SASO Governor Mr. Nabil Bin Amin Mulla, while the signing ceremony was attended by KSU Vice Rector for Graduate Studies and Scientific Research Ali Al-Ghamdi and a number of SASO administrators.
This agreement comes within the framework of KSU/SASO cooperation, in which KSU is contributing research and development of advanced technologies, in domains related to the design, manufacture and testing of products such as vehicles. SASO is a body which issues standard specifications and technical requirement lists for vehicles and their parts as well as other related products, and the means of testing them.
SASO will use KSU's expertise in testing the safety of vehicles and their parts.
Dean of KSU's Advanced Manufacturing Institute (AMI), Abdulrahman M. Al-Ahmari, said the agreement will be the portent of fruitful future cooperation in joint programs addressing vehicle and vehicle parts safety. Coordination with concerned bodies will also be pursued and updating of technical Saudi requirements will be carried out, he said, because there are no labs in the Kingdom dedicated to vehicle safety, like many other parts of the world.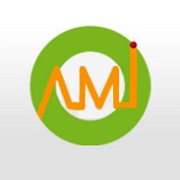 Dean Al-Ahmari added, "Many accidents and problems plaguing vehicles in the Kingdom stem from product deficiencies that cannot be identified without accurate scientific methodology. With the increasing number of vehicles on our roads, and with problems that cannot be checked conventionally, it is now a must to establish such labs".
AMI engineer Motaz bin Mohammad Al-Medaimeegh said the agreement will improve evaluation of vehicle safety, particularly in light of increased horrific accidents, and especially those accidents attributed to vehicle and specifications defect. He pointed out: "We often hear about such accidents and see their pictures and realize again and again that the standards of vehicle testing must be up-rated, by joining AMI's scientific expertise and SASO's expertise to train national cadres on international scientific methods of testing the safety and reliability of vehicles. This will play an instrumental role in reducing accidents, fatalities and damages".
The Saudi Standards, Metrology and Quality Organization (SASO) was established in 1972. It is the sole standardization body in the Kingdom, and is entrusted with all activities related to standards and measurements which include:
Formulation and approval of national standards for all commodities and products;
Publishing Saudi standards;
Promoting standardization awareness; and
Participating in Arab, regional and international meetings.
King Saud University's AMI began as a technology transfer program in early 2008 and became the full fledged Institute of Advanced Manufacturing in September 2011.
Related News