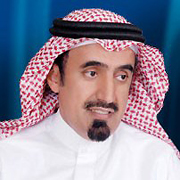 In the King Saud University Council's eighth meeting of the 2011/2012 academic year, Rector Abdullah Al-Othman opened by heartfelt appreciation to the country's leaders for their unyielding support. Speaking to those assembled in the conference room of KSU's main campus administration building, he expressed his pride in KSU's most recent graduating class. "This year, we did not send out graduates looking for jobs, but distinguished initiators creating job opportunities."
The Rector congratulated all KSU administrators, faculty, staff and students for an academic year filled with achievement, and added his thanks to former KSU deans and faculty for their contributions in making the university a major source of pride to the Kingdom. Dr. Al-Othman quickly shifted his emphasis on the past and present to the university's future which he cautioned will be filled with greater demands and challenges in upholding the university tradition and honoring the commitments made by the national leaders.
"This entails for us a heavy responsibility towards our country", he said. "We must prepare for new achievements that will be the fruit for [KSU] Council members and for cooperation between all constituents of the university, and what we do should be commensurate with the historical and cultural heritage of our great institution."

Dr. Al-Othman addressed KSU 2030, a long-term plan implemented by many quality universities throughout the world. A year ago, he said that King Saud University planned to take all necessary steps to accelerate the implementation of projects classified as urgent such as the development of a community relations office, an infrastructure campaign, student committees, a performance agreement with the government and a reduction of deans and vice rectors. A year later, the rector has revealed that he is requiring all KSU vice rectors to present a summary of the progress made to date in implementing the plan.
While KSU has produced hundreds of ISI-indexed research papers, the rector said the focus should be on the number of patents acquired as a result of the articles published and the number of start ups resulting from research to create new employment opportunities and speed up the Kingdom's entry into the knowledge economy. He said that one of KSU's accomplishments has been to assist national legislators in organizing a high committee for the nascent knowledge economy, but added "We will evaluate ourselves before others evaluate us."
Established in 1957, King Saud University's enrollment has grown to more than 40,000 students and climbed in some of the world's most prominent university polls including the Shanghai, the QS World University and the Webometrics rankings. Al-Othman, however, implied that the university is certainly not complacent regarding its international academic status.
"We will deal with all prominent international universities as equals," he said.
The rector said that the Deanship of Academic and Educational Affairs will be allowed to raise acceptance rates within rason . . . in a manner that will not compromise academic accreditation or program quality.
In his closing remarks, the rector again praised the Council members' wisdom and reminded them to always be responsible and to abide by the Custodian of the Two Holy Mosques' directives to university rectors. "Open the door to everyone, never shut the door to any callers . . . respect them and be kind to them," he said.
In a meeting attended by Dr. Mohammed Abdulaziz Al Saleh, Secretary General of the Kingdom's Higher Educational Council, Dr. Ali Al-Ghamdi, KSU Vice Rector for Graduate Studies and Scientific Research, revealed several important decisions in a speech that wrapped up the eighth session. He announced an amendment to the rules governing visits to foreign universities by faculty members in Saudi universities. The amendments will ultimately result in an increasing number of KSU faculty serving as visiting professors abroad.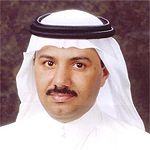 A recommendation was also submitted to the Kingdom's Higher Education Council for the establishment of a training center for keeping educators aware of the most current trends in their professions, and to ensure ongoing professional development.
Some other notable decisions included the approval of an award for faculty members for excellence; the modification of student disciplinary rules; the acceptance of a Scientific Council recommendation concerning sabbatical leaves and leaves requested for extraordinary circumstances; changes in restrictions for Masters and PhD tracks; and an  announcement that a halal food center is to be established at KSU.
The Higher Education Council is the supreme authority for post-secondary education affairs, its specific task being to supervise and coordinate its institutions with the exception of military education.
Related News