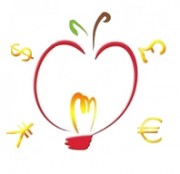 On June 26, 2012, King Saud University was assigned one patent from the U.S. Patent Office for a method of lung cancer detection, while a second patent, for discriminating between benign and malignant prostate tumors, is set to be assigned on July 3. KSU researchers Dr. Vadivel Masilamani and Dr. Mohamed Alsalhi are credited as inventors for both patents.
U.S. Patent No. 8,208,142 B2 for Lung cancer detection by optical analysis of body fluids, was developed by Dr. Masilamani and Dr. Alsalhi, both members of KSU's Laser Chair in the Physics and Astronomy Department, along with Dr. Abdulrahman Al-Diab from the Colon Cancer Research Chair in the College of Medicine.
This invention is a method for detecting  lung cancer in which samples of blood, urine and sputum (mucus coughed up from the lower airways) are analyzed using fluorescence spectroscopy.
The second patent, Method for discriminating between benign and malignant prostate tumors, identified Masilamani, Alsalhi and Dr. Danny M. Rabah of KSU's Princess Al-Jouhara Al-Ibrahim Centre for Cancer Research - Prostate Unit as inventors.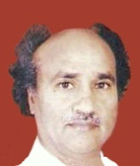 According to a World Health Organization (WHO) report last year, lung cancer has become one of the leading killers throughout the world. A high incidence of prostate cancer prevails throughout the world, as well, but is one of the more curable cancers if diagnosed in the early stages.
The methods used in the KSU innovations are relatively uncomplicated and inexpensive because small quantities of blood or urine can provide early detection and diagnosis of lung, prostate and other forms of cancer. In turn, if cancer is detected, specialists are afforded the opportunity to determine the quickest and most effective means of treatment. Early detection is considered paramount in the battle against cancer and other diseases.
Dr. Khalid Al-Saleh, supervisor of the Intellectual Property and Technology Licensing (IPTL) program, said his program assumed further research and evaluation procedures for the two innovations until they were granted patents from the U.S Patent Office. The patents, he emphasized, further reflect the university's commitment to excellence through cooperation and integrated partnerships with quality research centers, while adhering to the theoretical aspects of the traditional educational process.
Related News