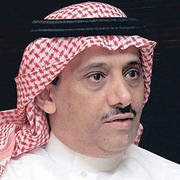 Two of King Saud University's leading officials, Vice Rector for Graduate Studies and Scientific Research Ali Al-Ghamdi and Dean of Development Salem Al-Qahtani extended their congratulations and expressed their respect for KSU's new Rector, Dr. Badran A. Al-Omar.
In a mid-summer decision, the Kingdom's King Abdullah announced the appointment of Dr. Al-Omar, making the long-time KSU faculty member the university's ninth Rector since KSU was founded in 1957 in Riyadh.
Dr. Al-Ghamdi praised the appointment of Dr. Al-Omar, describing it as an "impeccable choice by the country's wise leadership." He said the new Rector exudes the qualities of a formidable leader and possesses vast administrative experience that he garnered from his specialization in the science of administration and from the many positions he has held
"Fulfilling KSU's aspirations and implementation of its strategy requires that we all stand shoulder to shoulder to act in team spirit," Dr. Al-Ghamdi said. "This is expected from all, and Rector Al-Omar is part of the team and we are all in harmony with his leadership personality.
"Consequently, KSU's development drive will not stop, but will continue in leaps that all will be witnessing."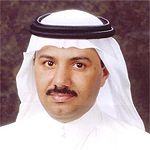 Dr. Al-Qahtani, leader of the Strategic 2030 Plan in which Rector Al-Omar has also played an integral role, added his congratulations to the new Rector and expressed his profound confidence in his leadership ability.
"Rector Badran Al-Omar is one of KSU's stalwart leaders who has worked relentlessly to draw its strategic plan to support its development in all areas." Dr. Al-Qahtani said. "The Deanship is confident that Rector Al-Omar's leadership in the next stage will give a great boost to the development drive."
During the Rector's tenure as Dean of Faculty and Personnel Affairs, Rector Al-Omar participated in myriad strategic plan committees and shouldered significant responsibilities of the plan's Performance Contract Program. The Performance Contract Program is one of the most influential elements in KSU's development drive.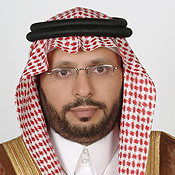 Both Dr. Al-Ghamdi and Dr. Al-Qahtani wished the new leader a long and fruitful tenure and Dr. Al-Ghamdi called upon all KSU faculty, staff and students to assist and support the new leader in maintaining the university's position as one of the Kingdom's major national assets.
"King Saud University is a large, influential and inveterate institution," the Vice Rector Said. "It possesses tremendous and formidable human, material and infrastructural potential that our beloved Kingdom has invested billions in."
Related News