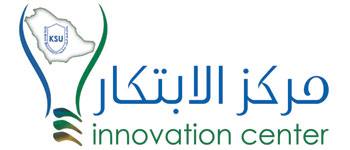 Mohammad Yuri Al-Masri, enrolled in King Saud University's College of Computer and Information Sciences, has created a compact water cooler called "Quick Cold" which is appropriate for small areas such as apartments, offices, hospital rooms and even small houses.
The prototype of Mr. Al-Marsi's system, supported by and developed in KSU's Innovation Center, has been tested and deemed to be a success, another example KSU's commitment to assisting male and female students in the development of their scientific and practical potential.
Existing cooling devices generally require large water containers to compensate for the quick thermal loss resulting from the cooling operation, but the Quick Cold invention has a central water tank which has a maximum capacity of 1.5 cubic meters, along with multiple auxiliary units. Each auxiliary unit also has its own specific container in the central tank.
The auxiliary units are distributed as needed in a room or rooms in a small house and can be individually controlled. The system can be used for heating at the same time that it is cooling and has many attractive advantages including low cost, ease of carriage, low energy needs and the ability to cool more than one room with low levels of stress and noise.
Student Al-Masri recently proposed the Quick Cold to the Innovation Center's technical committee whose members approved it after careful analysis and tests and quickly launched the patent process.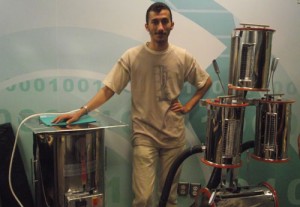 The innovation Center's technical committee receives invention proposals every week and after a comprehensive evaluation informs the inventor whether his or her proposal has been accepted. In the past year, nearly 290 inventions were proposed by 231 males and 55 female inventors in a variety of areas including medical, technical, scientific and engineering fields. Of these proposals, 97 were approved.
Proposals are not only accepted from KSU students but from the general public.
The Innovation Center's support is provided in several ways. Prospective inventors can receive financial aid, assistance and advice in developing a prototype, a fertile working environment or a list of local, regional and international competitions and exhibitions in which they can enter their inventions.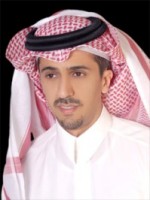 Dr. Naif Alajlan, Director of the KSU Innovation Center, emphasizes that the Center works hard to support and encourage innovators, helping them convert an abstract concept into an invention beneficial in society.
"With God's blessing, with the support of our enlightened leadership, with solidarity and team work, and with our formidable talent pool, the Center has achieved a great deal," he said, "and much more is on the horizon."
KSU's Innovation Center was established in 2008 and has represented a bridge between students, companies and faculty by providing scientific assistance and resources to support new concepts and innovative ideas.
Related News