Newly appointed King Saud University Rector Badran Al-Omar attended a recent KSU's Scientific Council meeting, where he received numerous reports and updates.  Council Chairman Dr. Ali Al-Ghamdi conducted the meetings during the Rector's visit.
The Council's main functions include faculty appointments, scientific promotion and publishing, sabbatical leaves, and attending scientific courses.  The Council consists of members from the various colleges of the University, and has four standing committees for Appointments, Promotions, Publications and Research.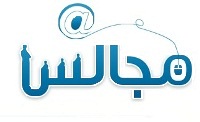 Dr. Al-Ghamdi began with a report on the Council's achievements during the past three years, followed by plans for the future.  Next, a report was presented on the development of electronic services in the Council, including Majalis, an automated electronic system for managing meetings, which was launched at the start of the 2012-2013 academic year. The system features online (i.e. paperless) meetings, making the sharing of information more efficient, improving documentation of discussions and decisions, and lowering bureaucratic costs.
The Rector also received an update regarding the appointment of e-teaching faculty, which was established in the autumn of 2011.
Next was a briefing on various electronic services currently available to KSU faculty and staff regarding scientific publishing, resignation submissions, scientific contacts, archiving, linking to executive units and upgrading the Council's website in both Arabic and English versions.
A report was the given about the Council's training sessions and workshops, which began at the close of the previous academic year.
There was also a briefing on the three evaluation sessions conducted by the Council.  These sessions comply with KSU's Master Plan, and featured not only open discussions of new items, but also assessment of areas where improvement would be beneficial and ideas on how to improve in those areas.
Following the series of reports and updates, Rector Al-Omar addressed the Council, lauding their achievements and also describing his expectations for its key roles in research and academics in the future, indicating the Council can influence the state of high education at KSU.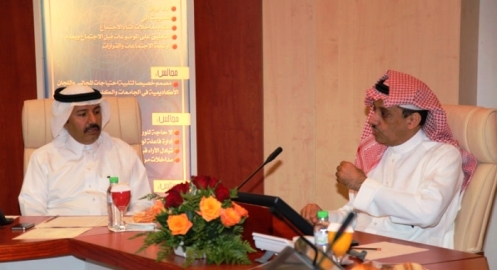 Related News