King Saud University Rector Badran Al-Omar Al-Omar recently visited the seat of the new student orientation program, which was conducted by the Preparatory Year (PY) Deanship.  New students had the opportunity of attending one of 18 orientation sessions conducted during the months of Ramadan and Shawwal, just prior to the new academic year beginning.
The student orientation program, organized at the start of each new academic year, allows new students to become acquainted with the rules and regulations of the University and the Preparatory Year, and also starts the identification card issuing process.  New students also take the English language placement test during orientation to identify the student's English proficiency level.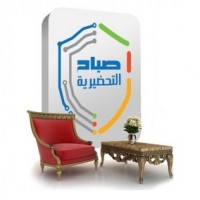 Additionally, new students attended various guidance and awareness lectures and other activities held under the slogan, "My Future Begins Here."  These are conducted to assist new students in making a smooth transition to university life, and also to allow them to discuss their concerns and receive answers to any questions they may have.
After a new student has taken the English placement test, received their identification card, and has attended the guidance lectures, the rest of Orientation can be done online via the internet.  Things that can be accomplished via the internet include: viewing an introductory film presenting the main objectives the Deanship wishes to convey; signing the Preparatory Year document; activating university email; and completing the skills and health assessment forms.
Rector Al-Omar was accompanied by Vice-Rector for Educational and Academic Affairs Dr. Abdullah  Al-Salman and they were greeted by the Preparatory Year Dean Dr. Abdulmajeed Albanyan.  A tour of the facilities was conducted and a documentary of the orientation program was shown.
While there, Rector Al-Omar inaugurated a computer resources center and also inaugurated the library of the Preparatory Year.
Related News