Two members of King Saud University' Precision Agriculture Research Chair (PARC), director Dr. Khalid A. Al-Gaadi and Dr. V.C. Patil, traveled to the United States last July to participate in the 11th International Conference on Precision Agriculture (ICPA) held in Indianapolis, Indiana.
The two KSU professors, among more than 450 visitors from approximately 40 countries, combined for one presentation entitled and entitled Precision Fertigation in Wheat for Sustainable Agriculture in Saudi Arabia, while Dr. Al-Ghaadi presented Assessment of Land Use Change in Saudi Arabia's Dirab Region Using Remotely Sensed Imageries.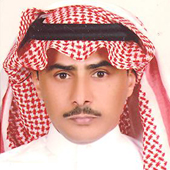 Drs. Al-Gaadi and Patil, who last year spoke at a major conference in China, one of several international conference's they have attended since PARC was adopted in 2010, were among  100 speakers to make  presentations during the four-day conference. Attending the event were more than 450 individuals involved in some form of precision agriculture, a profession devoted to optimizing returns on inputs while preserving resources in an era in which the world's food demands are outdistancing the demands of a rapidly expanding population.
The success of precision agriculture depends on accurate assessment and management of the soil. Drs. Much of the work done by the two researchers has been in connection with National Plan for Science and Technology (NPST).
In the first presentation, the two KSU professors discussed their research into optimum levels of irrigation, fertilizer nitrogen, phosphorus and potassium needed for wheat productivity and profitability in Saudi Arabia.
In the second presentation, Dr. Gaadi discussed a recent study which assessed the changes in land use patterns in Saudi Arabia's Dirab region using images from Earth observing instruments, the Landsat Thematic Mapper (TM)  and the Enhanced Thematic Mapper Plus (ETM+), which are aboard the Landsat 7 satellite.
While in Indianapolis, the KSU professors also had the opportunity to speak with Dr. Raj Khosla, a Colorado State professor who visited the newly established Precision Agriculture Chair in 2010. His time for conversation was limited and he was unable to attend either Saudi presentation, but he had a good excuse. He was the presiding officer of the international conference.

"I didn't get to see any of the presentations. I was extremely busy," Dr. Khosla said during a break of a business trip in Washington, D.C. "But I was really glad to see them there because it was an opportunity for them to learn from what other countries are doing. We all need to learn from one another."
Dr. Khosla shared in the KSU chair's groundwork, offering counsel and delivering several lectures. Perhaps the Saudi's presentations were extremely welcomed by those from the United States considering that the conditions throughout much of the heartland are perhaps every bit as arid as in the Kingdom considering a major summer drought.
Related News