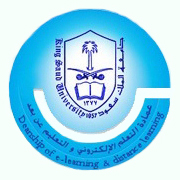 Electronic Teaching systems were recently installed in 26 classrooms, halls, and labs in King Saud University's Arabic Language Institute (ALI), according to King Saud University's Deanship of e-Learning and Distance Learning.
Electronic Teaching involves computational systems that communicate and cooperate with learners at many levels. These systems might use the World Wide Web or CD/DVD-ROM and asynchronous learning environments to provide lectures outside the classroom.
Examples of the ALI's new system include the conversion of one hall into a conference room equipped with high tech audio-visual broadcast systems, projectors, sound systems, and other equipment.  The added cutting-edge technology will allow for more efficient teleconferencing with administration, faculty and staff on the main campus, and units of the Olaysha and Malaz female campuses.
The Deanship says that it has also provided the ALI with five large information screens systems, which can be used to make announcements using a digital display system.  These screens will be located in ALI hallways, as they are ideal for making important announcements and delivering general messages by members of the ALI community, as well as televising news throughout the day.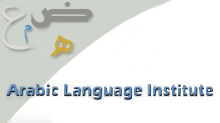 ALI's digitization efforts at  began at the start of the academic year, and the Deanship has completed work in 26 integrative smart rooms, each containing an electronic platform, a smart blackboard and a projector.  Additionally, five computer labs have been equipped with projection systems, screens, four smart blackboards, and various additional equipment, all in the form of information booths.
The Deanship of e-Learning and Distance Learning was created in early 2010 with a goal of establishing KSU's Distance Learning program as a model for the Arab world, and internationally.  It utilizes a new Learning Management System which was carefully chosen to be consistent with the University's long-term goals and also best addresses the academic needs of the Saudi students.
Related NEws