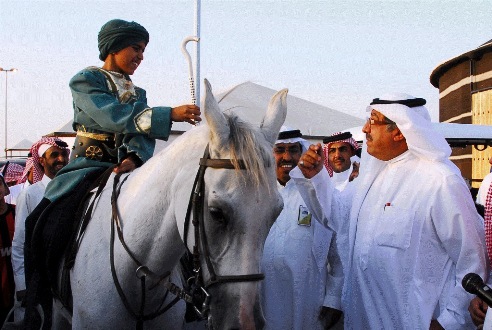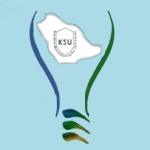 The King Saud University Innovation Center attended the 6th Souk Okaz Festival, exhibiting 12 inventions by students and faculty, along with an "exploring robot". The festival, opened on September 11 by Makkah Province Governor HRH Prince Khalid Al-Faisal Bin Abdulaziz, Governor, is one of the Kingdom's premier cultural festivals.
This summer, the annual event was located in the summer resort of Taif, and carried the slogan Souk Okaz, a Venue for Life. The Souk Okaz Festival celebrates Saudi heritage, literature and science, both past and present. Some 22,500 people visited the week-long event and participated in things such as cultural debates, poetry readings, music shows, crafts, and traditional cuisine.
This year's festival featured exhibits by Saudi ministries and official institutes, including the Ministry of Higher Education, to introduce their efforts and activities to the public.
Taif mayor Dr. Fahd bin Muammar visited the Innovation Center's exhibit and was given a thorough briefing about the featured inventions and innovations. After being informed about the numerous scientific and international awards that have been received by the University, the Mayor presented KSU's exhibit with a gold medal. Other visitors to KSU's exhibit included the Rector of the Taif University, along with a number of distinguished Saudi academics and officials.
Innovation Center director Dr. Naif Alajlan stated that KSU's participation at Souk Okaz demonstrated its partnership with the community, along with its desire to participate in both local and international exhibitions and events.
Souk Okaz is the largest and best known of the pre-Islamic souqs (marketplaces). Located 40 kilometers northeast of Taif, it was an invaluable social, political and commercial hub. After an interruption of 13 centuries, it was re-launched by Prince Khalid Al-Faisal Bin Abdulaziz in 2007 and has been held every year since.
Related News