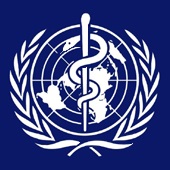 King Saud University's Prince Mutaib Chair for Biomarkers on Osteoporosis participated in the International Conference on Healthy Lifestyles and Noncommunicable Diseases in the Arab World and the Middle East on September 10-12 in Riyadh.
The conference, organized by the Saudi Ministry of Health in cooperation with the World Health Organization (WHO) Eastern Mediterranean Office, Chair for Biomarkers of Osteoporosis participates in confewas intended to create momentum for the implementation of the United Nations General Assembly Political Declaration on Prevention and Control of Noncommunicable Diseases at the regional level.
Chair supervisor Dr. Nasser Al-Daghri spoke about his organization's important research on Vitamin D, saying a comprehensive survey showed that 60% of Saudi children and 80% of Saudi adults are deficient in Vitamin D. He said the study indicates that Vitamin D helps to reduce cardiac risk factors such as levels of good and bad cholesterols.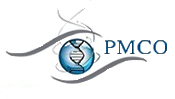 In another  Vitamin D deficiency study led by the chair, it was discovered that Vitamin D levels increase in winter and diminish in summer, which means that for seven months a year Vitamin D cannot be absorbed through exposure to the sun because of high temperatures. He said that follow-up on patients who received Vitamin D shows that Vitamin D increases tissue sensitivity to Insulin and thus is essential to cardiac patients and healthy individuals to reduce diabetes and heart disease rates.
Dr. Al-Daghri also said that other chair research on humans and animals has indicated that increases in Vitamin D affect calcium levels and strengthen bones , and is thus effective in reducing osteoporosis. He said that sports and the intake of coffee and tea affect Vitamin D levels, and, therefore, Vitamin D intake through exposure to the sun and from nutrition should be increased to reduce the incidence of heart diseases, diabetes and osteoporosis. Because of that, Dr. Al-Daghri said, immediate steps must be taken to increase the Vitamin D content in food. He said the Saudi Food and Drug Authority is using a paper by the chair as a basis for its call for the increase of Vitamin D content in foods.

Located in KSU's Biochemistry Department, the Chair conducts basic and applied research in the field of biomarkers of osteoporosis to facilitate the application of findings in clinical practice. It also contributes to the transfer of advanced technology and disseminates information on general health education and osteoporosis awareness.
The Chair was established in 2008 and held its first workshop in 2010 under the title Biomarkers for Osteoarthritis. Among the papers it published this year:
"Vitamin D Receptor Gene Polymorphisms and HLA DRB1*04 interaction with Type 2 Diabetes"
"Increased Vitamin D Supplementation Recommended during Summer Season in the Gulf Region: A Counterintuitive Seasonal Effect in Vitamin D Levels in Adult, Overweight and Obese Middle Eastern Residents"
"Modest Reversal of Metabolic Syndrome Manifestations with Vitamin D Correction: A 12-month Prospective Study"
" Vitamin D Deficiency and Calcium Intake in Reference to Increased Body Mass Index in Children and Adolescents"
"Severe Hypovitaminosis D is Widespread in Saudi Adults and is More Common in Non-diabetics Than Diabetics"
"Hypovitaminosis D and Cardiometabolic Risk Factors Among Non-obese Youth"
Related News