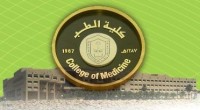 In continuation of his tour of the King Saud University colleges and research centers, Rector Dr. Badran Al-Omar recently visited KSU's College of Medicine.
Receiving Rector Al-Omar at the College of Medicine was Dr. Mubarak Al-Faran, the College's dean and supervisor of the University Hospitals, who was accompanied by vice deans and a number of other college officials.
Rector Al-Omar received a detailed briefing on the College's advanced medical curriculum, which is supervised by the Division of Medical Education, and the services offered to students, such as acquiring clinical skills using simulation equipment, and e-teaching technologies, such as the Virtual Patient Program, an interactive system of computer simulations that uses game-based learning in health care education.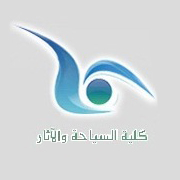 The Rector also toured various classrooms, observed the world-class equipment available to students, visited the anatomy department and its labs, and attended an anatomy practicum. He received a detailed explanation of the department's role in the teaching process by the head of the anatomy department.
Afterward, the Rector met with Dean Al-Faran and various vice deans to discuss matters pertaining to teaching processes and curricula. He also had the opportunity to meet with three female medical students - Hala A. Al-Grain, Rana A. Al-Khelaif, Sarah M Al-Eshaiwi - who represented KSU at the AMEE Conference 2012, which was entitled The Continuum of Education in the Healthcare Professions. The three KSU medical researchers, along with colleague Samy A. Azer, presented two research projects this distinguished event, which took place in Lyon, France on August 25-29, and was sponsored by the Association for Medical Education in Europe (AMEE).
Related News
---
We Split U 7 Months Ago He Still Nott Sure To Get Back With MeShould I Text My Ex If I Want Her Back How To Get A Girl After A Break Up winning your ex girlfriend back after being dumpedHow To Get Back Your Ex While Still Talking