The second introductory meeting of the External Joint Supervision Program (EJSP) was held September 17, 2012, in King Saud University's Center for Female Scientific and Medical Colleges in Al-Malaz.  The EJSP, which was created for female lecturers and demonstrators, organized the event for students enrolled in the program.
The meeting was chaired by Dr. Norah O. Abanmy, the program's Coordinator of Academic Affairs.  Also in attendance were Dr. Nora Al-Naim, Vide Dean of the College of Arts, Dr. Iman Adkheel, Chairperson of the Geography Department, and a number of KSU female lecturers and demonstrators.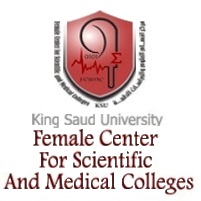 Dr. Abanmy greeted those in attendance, then related her own personal experiences, which are quite significant since she was the program's first graduate. She openly discussed the problems she faced and how she dealt with them.The EJSP is a model for a split-site, joint-supervision, full-time PhD program.  While enrolled in EJSP, the student receives full financial support and is relieved of all teaching duties.  The EJSP is for individuals who are unable to spend extended time abroad, offering the opportunity to obtain their PhD from a well-known international university while spending only two months per year at that university.
During the meeting, the objectives of the EJSP were discussed, along with the procedure for enrolling and gaining admission into the program.  The great value of the program for female academics and researchers was highlighted, stressing the benefits to be gained from what KSU offers female students, encouraging them to continue post-graduate education according to the program rules and regulations.  Through this program, KSU is gradually gaining more and more qualified female teaching personnel.
Also highlighted during the meeting was the importance of continuous contact between the program's lecturers and demonstrators with the EJSP administration for guidance on the best ways to fully benefit from the program.
Dr. Abanmy closed the meeting by answering several questions from the audience regarding the program's relationships with international universities and how a candidate can go about finding the right university.
Related News