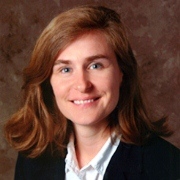 Dr. Pamela Whitten, Dean of the College of Communication Arts and Sciences at Michigan State University, visited King Saud University recently.
In the beginning, Dr. Whitten was shown the offices of the KSU newsletter Risalat Al-Jamiah and was given a briefing by newsletter supervisor Dr. Ali Alkarni, who talked about the newspaper and the stages of its development. Dr. Whitten was also briefed on the development programs undertaken by the newsletter to be a match for international newspapers. She also visited the weekly report unit where she she listened to an account about the stages of its preparation.
During the visit, Dean Whitten also met the Dean of the College of Arts, Saleh Mued Al-Ghamdi, as well as various vice deans and Media Department faculty members.
Dr. Whitten was then shown KSU's Archeological Museum and looked with admiration at its artifacts and coins which date back as far as the second century AD.
Dr. Whitten's visit aimed to discuss venues of cooperation between KSU and Michigan State University, in implementation of KSU's vision of expertise exchange with renowned international universities.
At the end of her visit, Dean Whitten expressed her great thrill with the accomplishments and pioneering role of KSU, that she witnessed first-hand. She expressed hope that the visit will be repeated to the benefit of upgrading media studies and programs in both universities.
She was received by HRH Prince Fahad bin Khalid bin Sultan, Dr. Ali Al-Ghamdi, KSU Vice Rector for Graduate Studies and Scientific Research; Dr. Saleh Mued Al-Ghamdi, Dean of the College of Arts; Dr. Yosef A. Asiri, the Dean of the College of Pharmacy, and Dr. Osama Alnasaar, Chairman of the Media Department in the College of Arts.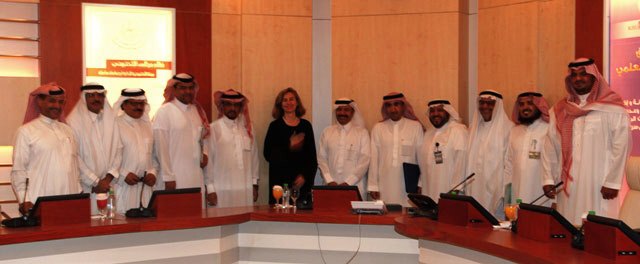 Related News