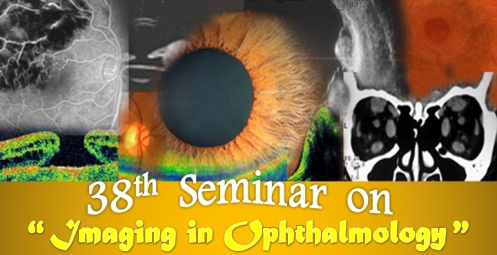 The 38th Seminar on "Imaging in Ophthalmology" will be held on 15-16 October 2012 in the Main Auditorium, College of Medicine, King Khalid University Hospital. The event is sponsored by the Department of Ophthalmology, College of Medicine, at King Saud University, in collaboration with the Saudi Ophthalmology Society and King Khaled Eye Specialist Hospital, Riyadh.
Organizing Committee Chairman Dr. Essam Osman and Co-Chairman Dr. Abdullah Al-Otaibi have scheduled two full days of fact-filled and important presentations by four international guest speakers and twenty-one Saudi experts. The seminar should be of interest for ophthalmologists, optometrists, technicians, nurses, and students. The Saudi Commission for Health Specialties will grant 19 CME/PD (Continuing Medical Education/Professional Development) accredited hours for the seminar.
The seminar will focus on the cornea, glaucoma, the retina, and pediatric ophthalmology. "Clearly we cannot cover all the subspecialties for imaging in ophthalmology in two days," Dr. Osman writes in his welcoming address, "so we have tried to focus on areas that we think show particular promise in helping ophthalmologists obtain the proper diagnosis in ophthalmic diseases."
Corneal imaging traces its origins back to 1880, when Portuguese ophthalmologist Antonio Placido developed a procedure to view reflections of a painted disk – that came to be called "Placido's disk" – on the outside of the cornea. Five years later, Norwegian ophthalmologist Hjalmar Schiøtz became the first person to utilize incisional refractive surgery.
Technological progress in surgery was slow until the 1970s, when radial keratotomy (RK) – an incisional technique developed by Russian ophthalmologist Slava Fyodorov – was introduced into the U.S. and other Western nations. Revolutionary change in refractive surgery began with the application of lasers in the 1980s. LASIK (laser assisted in-situ keratomileusis) surgery obtained U.S. Food and Drug Administration approval in 1999. Since then, the growth has been phenomenal: more than 16 million LASIK surgeries have now been performed worldwide.
Developments in optical and digital imaging have been roughly parallel to advancements in surgical techniques. Advanced diagnostic tools, such as corneal pachymetry – either by contact ultrasound or non-contact optical biometric methods – are now essential for the early detection of glaucoma. Optical coherence tomography (OCT), ultrasound biomicroscopy (UBM), computed tomography (CT scan), and computed axial tomography (CAT scan) are becoming widely used for diagnostic purposes and to plan and prepare for refractive surgery.
Attendees at the 38th Seminar will learn about the worldwide state-of-the-art in the rapidly developing field of Digital Imaging in Ophthalmology, and become acquainted with the excellent technical work being conducted by Saudi researchers.
Four international guest speakers will headline the proceedings. Each will make four presentations: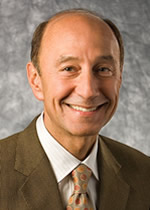 Dr. Michael W. Belin
Professor of Ophthalmology and Visual Sciences
University of Arizona
Southern Arizona Veterans Administration Healthcare System
Tucson, Arizona USA
"History of Corneal Imaging: 130 Years of Advancement Since Antonio Placido"
"Basics of Understanding Elevation Based Corneal Tomography"
"Measuring Cornea Thickness: Are Our Methods Incorrect?"
"Post LASIK Ectasia Risk Analysis: Is the ERSS Still Relevant?
Dr. Belin is an internationally recognized authority on refractive surgery. He has published or presented nearly 200 papers, and frequently appears on U.S. television networks ABC, CBS, NBC, and FOX as an expert in laser vision correction. He was one of the earliest to perform both photorefractive keratectomy (PRK) and LASIK surgery, and actually was a core investigator in the FDA pivotal stage clinical evaluations that led to the approval of VISX and LaserSight laser technologies.
Dr. Belin has performed more than 9,000 LASIK and PRK procedures. When asked how computerized imaging techniques have changed classical clinical evaluations, he said, "It is hard to imagine that, when refractive surgery started, exams such as topography and pachymetry were not considered mandatory."
"Topography and pachymetry," he explained, "were available when laser refractive surgery began, but FDA studies have very strict protocols and advanced diagnostic tools were not defined in the protocols. However, experience began to show that more sophisticated pre-surgery exams have enhanced the ability to optimize the surgery, as well as reducing post-surgery complications.
"Complex equipment for topography, pachymetry, and tomography may be expensive, but the actual tests are quick and relatively inexpensive – improving outcomes and safety!"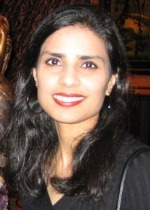 Dr. Sarwat Salim
Associate Professor of Ophthalmology
Director, Glaucoma Service at Hamilton Eye Institute
University of Tennessee Health Science Center
Memphis, Tennessee USA
"The Role of Anterior Segment OCT in Glaucoma"
"Posterior Segment OCT Application in Glaucoma"
"Glaucoma and Refractive Surgery"
"The Ex-PRESS Glaucoma Filtration Device – Surgical Technique and Outcomes"
Dr. Salim has compiled an impressive resume as a glaucoma specialist. She received her medical training through the accelerated bachelor of arts/medical doctorate program at the City University of New York and State University (SUNY) of New York Health Science Center in Brooklyn. She completed an internship in internal medicine at Montefiore Medical Center in New York, a residency in ophthalmology at SUNY, and a glaucoma fellowship at Yale University School of Medicine.
Dr. Salim believes that specialists need to take a holistic approach with their patients. For example, she told the Memphis Medical News, "As a glaucoma specialist, I feel that I take care of the patient as a whole – not just the eyeball."
She moved from Yale University to the University of Tennessee to be closer to a population that has a problem with glaucoma. "Glaucoma is a very serious disease and is common in African-Americans," she told Medical News. (African-Americans comprise sixty percent of Memphis' population.) "The need for specialists is so profound in this area, given the demographics here. I wanted to be part of that mission."
Dr. Salim has been a frequent presenter at Ophthalmology conferences in the U.S., Jordan, Saudi Arabia, and Malaysia. She also travels extensively with medical mission teams, devoting one-to-two weeks per year to performing glaucoma and cataract surgeries in the Middle East, Central America, and Asia.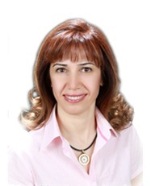 Dr. Seyhan Özkan
Professor, Faculty of Medicine
Department of Ophthalmology
Adnan Menderes University
Aydin, Turkey
"Role of Imaging in Diagnosis of Strabismus I"
"Role of Imaging in Diagnosis of Strabismus II"
"Role of Imaging in Diagnosis of Strabismus III"
"Role of Imaging in Diagnosis of StrabismusIV"
Dr. Özkan has become an international authority on strabismus, pediatric ophthalmology, and the application of digital imaging for surgical planning and evaluation, and is invited to scientific meetings in all parts of the globe. She was the president of the European Strabismological Association from 2004-2009, and is currently Vice President, Editor, and Executive Committee Member of the International Strabismological Association. Dr. Özkan is the author of ninety-eight papers and five book chapters.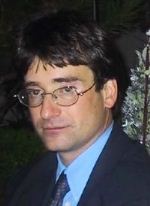 Dr. Leopold Schmetterer
Professor and Section Head, Department of Clinical Pharmacology
Professor and Division Head of Vascular Imaging, Center of Medical Physics and
Biomedical Engineering
Medical University of Vienna
Vienna, Austria
"Basics of OCT Imaging"
"Functional OCT"
"New Development of OCT Measurements in Glaucoma"
"New Developments of OCT Measurements in Macular Disease"
Dr. Schmetterer came to imaging in ophthalmology via engineering and medical physics. He received his undergraduate degree and PhD at the Technical University, Vienna, Austria. He currently splits his time at the Medical University of Vienna as Extraordinary Professor and Head of Division of Vascular Imaging at the Center of Medical Physics and Biomedical Engineering (50 percent); and as Head of Division of Ophthalmic Pharmacology at the Department of Clinical Pharmacology (50 percent).
Dr. Schmetterer is the author or co-author of more than 200 publications in international peer-reviewed journals. His recent research work has focused on functional optical coherence tomography. Whereas conventional OCT aims to visualize anatomical structures, functional OCT seeks to measure additional parameters such as ocular blood flow and oxygenation. These could yield significant improvements in the understanding and diagnosis for glaucoma and macular degeneration.
Attendees at the Seminar will encounter a technical feast of epic proportions. In addition to the sixteen presentations by the international guest speakers, there will be twenty-one presentations by local speakers from King Saud University College of Medicine, Alhokama Eye Specialist Center, King Abdulaziz University Hospital, King Khaled Eye Specialist Hospital, and Prince Mohammed bin Abdulaziz Hospital.
The Saudi Ophthalmological Society will hold a General Assembly Meeting (open to all SOS members) prior to lunch break on Monday, 15 October.
For future planning, note that the Saudi Ophthalmology 2013 Conference will be held at the King Fahd Cultural Center, Riyadh, from 3-6 March 2013. The conference is the combined meeting of the 30th Annual Symposium of the King Khaled Eye Specialist Hospital and the 25th Annual Scientific Meeting of the Saudi Ophthalmological Society, in collaboration with Ophthalmology Department, College of Medicine, King Saud University.
Related News
Program schedule – 38th Seminar on "Imaging in Ophthalmology"