King Saud University's Dr. Mohammad Iqbal Khan was recently awarded a United States Patent for his unique method for measuring the porosity of concrete.
Dr. Khan, Associate Professor of Structural Engineering in KSU's College of Engineering, titled his invention, System and Method for Measuring Porosity of High Strength and High Performance Concrete Using a Vacuum-Pressure Saturation Method.
The experimental design was first published in the American Society for Civil Engineers  journal, Materials in Civil Engineering, and was designated for an award.  In 2007-08, the concept and design parameters were further upgraded, and in 2008, the invention was submitted to KSU's Intellectual Property and Technology Licensing (IPTL) department for assessment of having the potential of being a patentable invention.  IPTL submitted the application to the U. S. Patent Office and on September 4, 2012, the invention was awarded U. S. Patent number 8,256,268.
Additionally, in 2012 the innovation received the "Best Invention Award" and a Gold Medal at the 11th Malaysia International Exhibition of Innovation and Invention, and a Gold Medal at the 40th International Exhibition of Inventions in Geneva, Switzerland.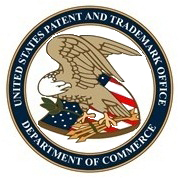 The goal of using the vacuum-pressure saturation method is to achieve total absorption, or full saturation, of dense mortar and concrete to enable the measurement of porosity, defined as the ratio of the volume of all the pores in a material to the volume of the whole. Water is used in this system where helium and mercury are used in other systems, making this system less expensive and more environmentally friendly.  This system, which can be used for many different types of concrete and porous materials, is also able to measure the air pressure and water pressure indexes with just minor adjustments.
The system has been manufactured with support from Professor Ali Al-Ghamdi, Vice Rector for Graduate Studies and Research.  A business plan has been submitted to assess the feasibility of this invention becoming a viable commercial product.
Related News