King Saud University researcher Dr. Lubna A. Al-Ansary recently returned from the 20th annual Cochrane Colloquium, an annual gathering designed to bring people together in one place to discuss, develop and promote the work of the Cochrane Collaboration, and to shape the organisation's future direction.
The event, held September 30 through October 3 in Aukland, New Zealand, attracted several hundred attendees whose organization has 28,000 members from approximately 100 countries who believe effective healthcare is created through equal partnerships among researchers, providers, practitioners and patients.

The organization is named after the late epidemiologist Archie Cochrane who advocated the use of randomized controlled trials as a means of reliably informing healthcare practice. The schedule included four days of meetings and workshops, along with a full program of scientific sessions, featuring topics such as:
Rational thinking about health care.
It's about connections.
Better global health.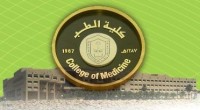 Dr. Al-Ansary is an associate professor in the KSU College of Medicine's Department of Family and Community Medicine, but also supervisor of the University's Sheikh Abdullah Bahamdan Chair for Evidence-Based Health Care and Knowledge Translation (EBHC).
Data from two of Dr. Al-Ansary's papers were featured in the colloquium. The first entry was a poster presentation entitled "The Primary Health Care (PHC) Experience with Clinical Practical Guidelines (CPGs) in Saudi Arabia." The second entry was presented by Dr. Al-Ansary in a lecture entitled, "Recent Clinical Practice Guidelines on Hypertension Management Do Not Refer to Relevant Cochrane Reviews."
Dr. Al-Ansary's EBHC chair has been involved in numerous prestigious academic and scientific events, demonstrating its immense international standing in ground-breaking research. The chair is internationally recognized as has an invaluable source for any scientific meeting and is often lauded for the research services that it offers. And she, too, has attained international status.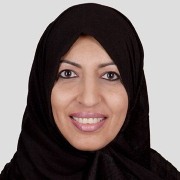 The KSU professor is chairperson of the Gulf Cooperation Council (GCC) Evidence-Based Clinical Practice, a member of the Scientific Committee for Guidelines International Network and chairperson of a GCC Evidence-Based Clinical Practice workshop series held regularly at King Saud University College of Medicine.
She has also been part of a number of international research teams associated with the Cochrane Collaboration. At last year's Cochrane Colloquium in Madrid, Spain, she discussed clinical practice guidelines and systematic reviews of areas in which she has established a prolific background.
The first Cochrane Colloquium was held in Oxford, UK, in October 1993. Since the inaugural event, the Cochrane Colloquium has been conducted in 15 other countries on six continents, with next year's event scheduled to be held in Quebec City, Canada.
Related News